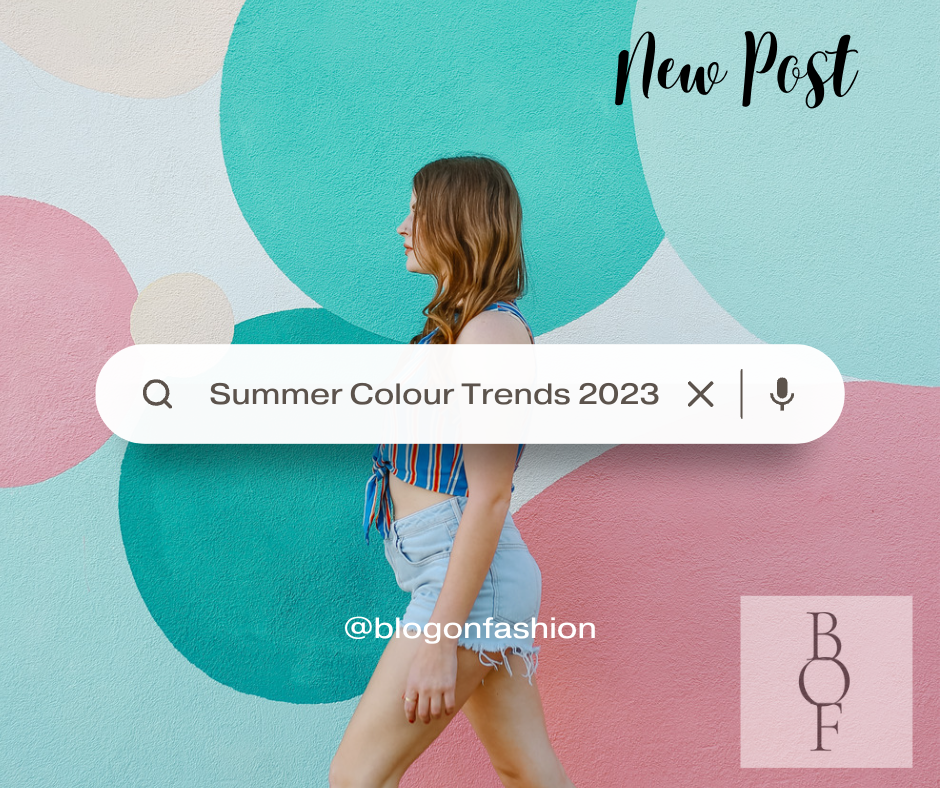 It's time to update your wardrobe and embrace the vibrant and refreshing colour trends of the season. This year, fashion is all about mixing and matching colours to create unique and eye-catching outfits. From nature-inspired hues to cool metallics, here are some colour trends to explore and experiment with this summer.
Kiwi: If you're looking for a bold and energetic colour this summer, Kiwi is the way to go. This vibrant green hue adds a pop of freshness and vitality to any outfit. Experiment with a kiwi-colored blouse, a flouncy skirt, or even a pair of statement earrings. For a complementary colour combination, pair Kiwi with neutral tones like white or beige.
Brown: Brown is making a comeback this summer, adding warmth and versatility to your outfits. From light tan to deep chocolate, brown offers a wide range of possibilities. Opt for a brown linen blazer or a pair of high-waisted trousers for a polished and refined look. Consider mixing different shades of brown together for a trendy monochromatic ensemble.
Lilac: Lilac is a soft and feminine colour that exudes elegance and tranquility. This pastel purple shade is perfect for summer, as it adds a touch of romance to any outfit. Try a lilac sundress or a breezy blouse paired with white jeans for a fresh and dreamy look. For a more modern approach, combine lilac with metallic silver accessories for an eye-catching contrast.
Washed Black: While black is typically associated with winter fashion, washed black offers a lighter and more relaxed alternative for the summer months. This muted and faded black tone adds depth to any outfit without feeling heavy. Consider a washed black jumpsuit, a breezy tunic, or distressed denim shorts for a chic and edgy look.
Silver: Metallics are not just for winter anymore. Silver, in particular, is making waves in the fashion world this summer. This futuristic and versatile colour can be incorporated into your outfits through statement jewelry, metallic skirts, or even silver sneakers. Use silver as an accent colour to add a touch of glamour and modernity to any look.
Bottega Green: Bottega Green is a rich and earthy shade that draws inspiration from nature. This deep green tone is reminiscent of lush forests and botanical gardens. Incorporate bottega green into your summer wardrobe through flowy dresses, jumpsuits, or accessories like scarves and handbags. Pair it with neutrals like beige or white for an elegant and sophisticated look.
Ocean Blue: Cool and soothing, ocean blue is a colour that reflects the serenity of the sea. This vibrant shade of blue instantly evokes a sense of relaxation and freshness. Incorporate ocean blue into your summer wardrobe with a flowy maxi dress or a pair of tailored shorts. Complement the look with white or sandy beige accessories to create a beach-inspired ensemble.
This summer, don't be afraid to mix and match these vibrant colours to create your own unique style. Whether you prefer earthy tones, dreamy pastels, or bold hues, there's a color trend to suit every taste. Embrace the spirit of the season and let your outfits reflect the energy and vibrancy of summertime.