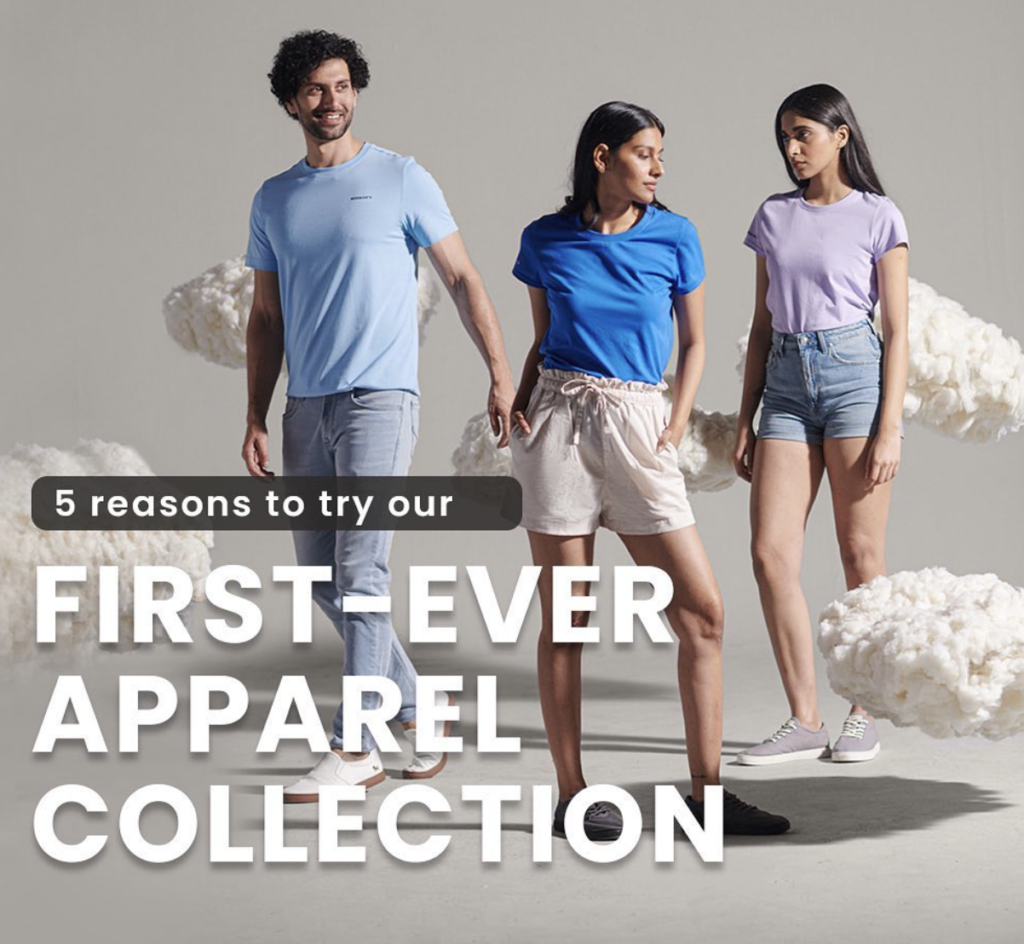 Neemans, the esteemed footwear brand, has recently introduced its inaugural apparel line featuring a selection of minimalist-style basics. With a strong emphasis on sustainability, Neemans proudly presents this carbon-neutral collection, manufactured in a facility powered by solar and wind energy. In a Facebook announcement, the brand expressed its commitment to sustainability and comfort, stating, "The cornerstone of Neeman's has always been sustainability and comfort. We have channeled these values into our footwear, which you have all praised, supported, and loved. However, our drive to extend sustainability to a holistic lifestyle space led us to innovate beyond footwear. So, when we ventured into apparel, we ensured that we not only lived up to our values but also pushed the boundaries. That's why simply creating comfortable, durable apparel wasn't enough for us. We took it a step further to make it carbon negative! Yes, you heard it right!"
The apparel line from Neemans features lightweight fabrics that offer both comfort and versatility with minimal branding. The collection begins with a range of 'ReLive' t-shirts and polo shirts, available in a variety of colors including navy blue and spring green.
By incorporating lightweight fabrics, Neemans ensures that their apparel provides optimal comfort for the wearer, while the minimal branding adds a touch of versatility, allowing for easy integration into various personal styles. The 'ReLive' line of t-shirts and polo shirts serves as an introduction to the brand's apparel offerings, embodying the brand's commitment to sustainability and durability.
Neemans' carbon-negative approach sets a new standard in the industry, showcasing their dedication to minimizing their environmental impact. By adopting sustainable practices and using renewable energy sources in their manufacturing processes, Neemans goes beyond creating long-lasting and comfortable apparel. They actively contribute to reducing carbon emissions, making a positive impact on the environment.
As Neemans expands its product range into apparel, their commitment to sustainability remains at the forefront. The brand's emphasis on comfort, durability, and environmental consciousness resonates with conscientious consumers who prioritize both style and ethical choices in their fashion purchases.
With the launch of Neemans' apparel line, customers can now experience the brand's signature sustainability and comfort in a wider range of lifestyle products. As the collection expands, it is expected to continue embodying Neemans' dedication to creating fashionable, versatile, and eco-friendly clothing options for individuals who value both style and sustainability.