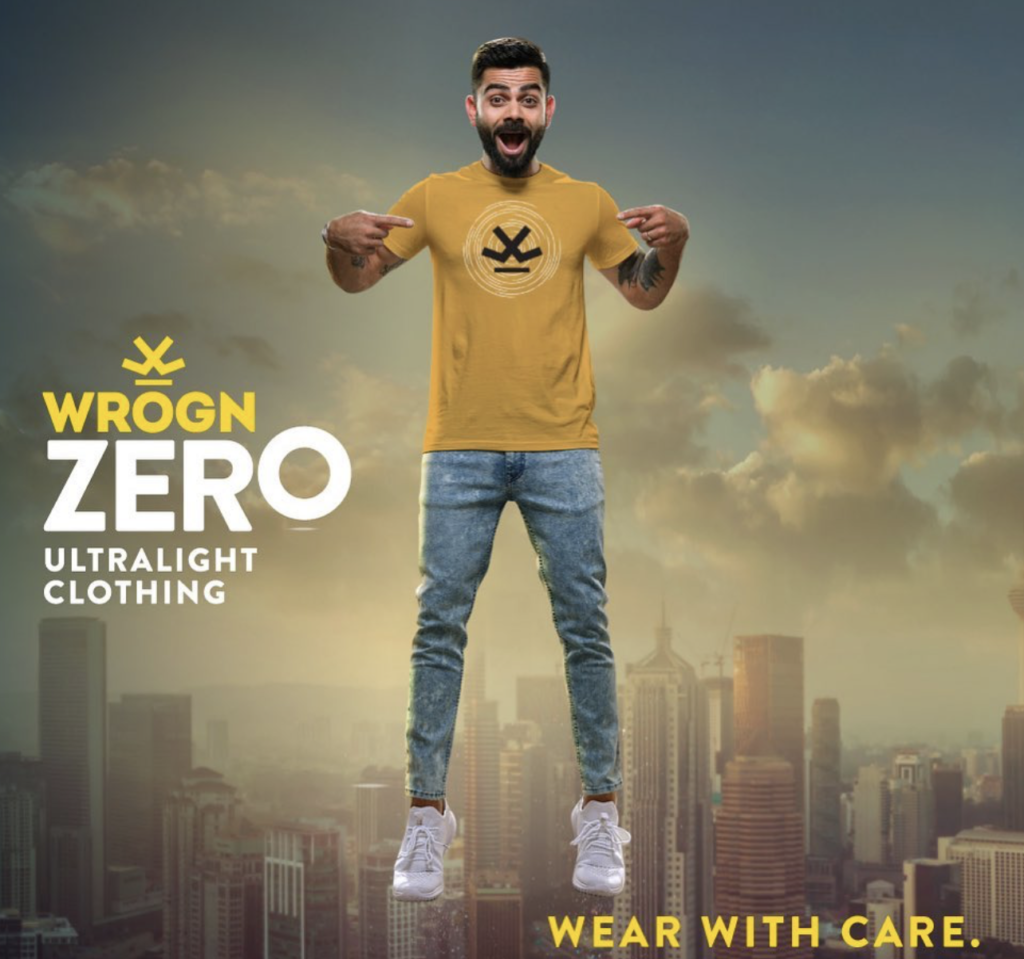 Virat Kohli, the renowned celebrity cricketer, has introduced an incredibly lightweight clothing line called 'Wrogn Zero' as an extension of his brand Wrogn. This new line has recently made its debut on the popular e-commerce platform Flipkart, and customers can start shopping for it from May 27.
Abhishek Maloo, the Senior Director of Flipkart Fashion, expressed their commitment to providing the best fashion options to customers all across India at the best possible value. In a press release on May 26, he stated, "Today's fashion-conscious shoppers have a growing interest in celebrity-driven fashion, and with Virat being a style icon, the launch of Wrogn Zero on our platform comes as a winning combination. It coincides perfectly with our End of Season Shopping Festival. With a collection that enables the youth to elevate their style within a budget, this launch aligns with Flipkart's mission to democratize fashion and fulfill the need for trendy yet affordable clothing without compromising on quality."
The Wrogn Zero line showcases an extensive range of over 100 styles of casual wear, all designed to reflect Virat Kohli's personal style. The line has been priced affordably to cater to a mass market audience across the country, with a particular focus on appealing to millennial shoppers.
The launch of Wrogn Zero on Flipkart has generated significant excitement, as Virat Kohli's fashion choices have always been closely followed and admired. The line's affordability, combined with Kohli's iconic status, ensures its broad appeal among fashion-conscious individuals throughout the nation.
With the introduction of Wrogn Zero, Virat Kohli aims to provide customers with a collection that embodies his style preferences while maintaining a budget-friendly approach. This line allows individuals to effortlessly enhance their fashion game without breaking the bank. It reflects Flipkart's commitment to making fashion accessible to all and addresses the demand for trendy yet affordable clothing options without compromising on quality.
As Wrogn Zero makes its way into the market, it is expected to resonate strongly with the fashion-savvy youth, enabling them to embrace their style with confidence and affordability.