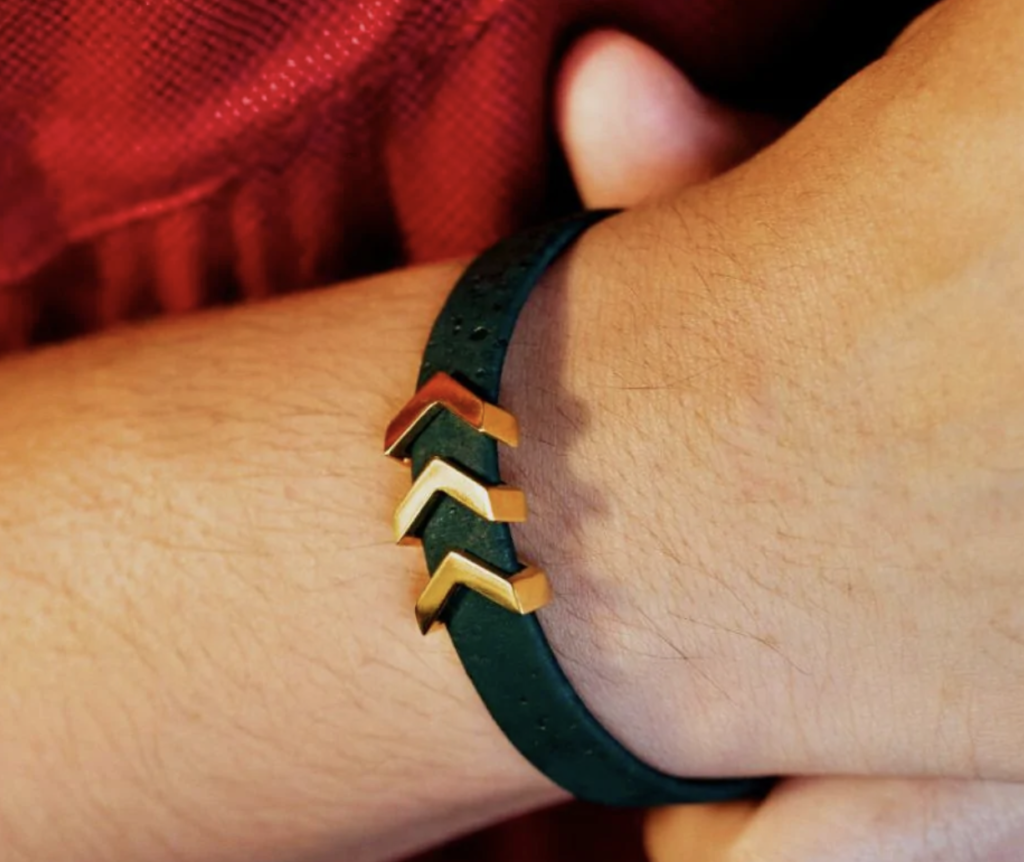 When it comes to jewellery men aren't far behind. We can easily find men sporting a bracelet or an earring these days. Sustainability is the trendiest change that's catching on now. Look no further, Foret a sustainable fashion brand has launched men's vegan leather jewellery line.
Who would have thought that wearing banana bark and cork could be so fashionable? I must say that sustainability is the most popular trend that is catching on.
Foret, a sustainable fashion brand, has introduced a new line of handcrafted wearables for men that are, according to the brand, created from cork that has been ethically sourced from the Mediterranean area.
The brand's latest line of jewellery includes rings, wristbands, bracelets, wraps, and cuffs. Along with jewellery, the collection features handbags and wallets fashioned from recycled banana bark and cork.
"We showcase the grains in the bark in every product, which increases its exclusivity. Every product is handcrafted with eco-friendly metals to create a product that is aesthetically pleasing for the user, and our design is our USP," Satam added.
Foret promises to support over 250 artisans globally, especially rural women, by selling its products through its online store. Foret Collection
Foret has also bagged the Winner of 2022 Vegan Fashion Awards by PETA for Best Vegan Wallets. Foret's wallets are for all genders, made from light, innovative, and highly durable cork.
Follow Blog On Fashion for the latest fashion trends and updates, also keep up with us on Twitter, Facebook, Google News, and Instagram. For our latest videos, subscribe to our YouTube channel.