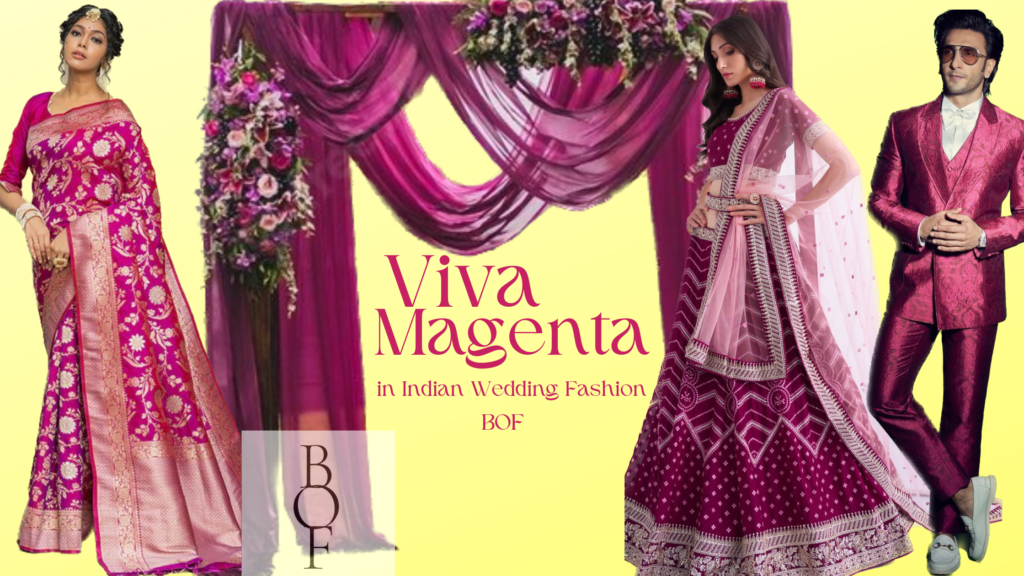 For brides and grooms who want to add a hint of freshness to their wedding costumes without significantly straying from the traditional aesthetic, Viva Magenta emerges as a novel alternative. According to Pantone, the colour heralds a joyful and upbeat party, which perfectly matches the zesty wedding vibes.
Designers' say
Rahul Khanna of Rohit Gandhi + Rahul Khanna believes that Viva Magenta will be the ruling colour for the upcoming wedding season. A splash of red to fuchsia gives you Viva Magenta. It looks great on Indian skin tones. This colour will be very popular for the next two to three seasons."
Arpita Mehta stated that Viva Magenta nicely complements the Indian skin tone. Her original collection is full of fashionable yet traditional outfits for new-age brides. "Viva magenta is essentially a richer, more modern rendition of Rani Pink. It's a gorgeous, strong colour that works nicely with the skin tone of Indians", she added.
STYLING CUES FOR WOMEN
women can dress in magenta sharara sets and lehengas. It complements jadau jewellery quite well. You can incorporate it into a traditional outfit for the wedding season, such as a velvet saree or a pastel coloured lehenga with a magenta jacket. Brocades and zari in antique gold go beautifully with magenta
STYLING CUES FOR MEN
Men can dress in kurtas, bandis, and jackets in this colour.To turn heads, wear a brilliant magenta three-piece suit with a white shirt and coordinating shoes for a semi-formal event.