With the launch of its new 'Fabessentials' product range, ethnic fashion and lifestyle brand FabIndia has expanded into skincare and haircare.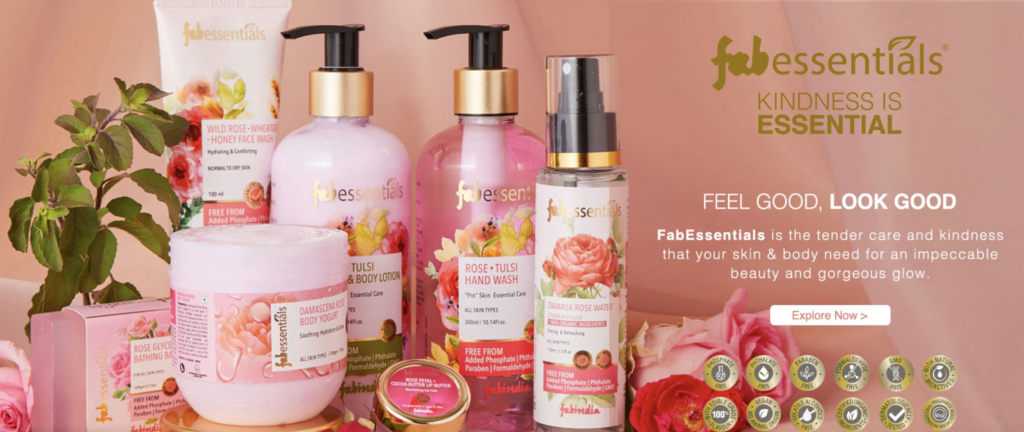 The brand announced on Facebook that it has released its first line of natural skincare and haircare items on its dedicated e-commerce site. The new Fabessentials range debuted with 70 products ranging in price from Rs 95 to Rs 1,390, all of which contain "ingredients drawn from nature," according to FabIndia's website.
Lavender, tea tree, jasmine, rosemary, saffron, marigold, coffee, and orange are among the natural elements used in the products. A Rice Water and Yoghurt Hair Mask and a Passion Flower Body Spray are among the goods with colourful packaging that contains drawings of flowers and fruits. The tagline for the product line is "Kindness is essential," and the marketing strategy emphasises natural beauty and the use of "kind" ingredients.