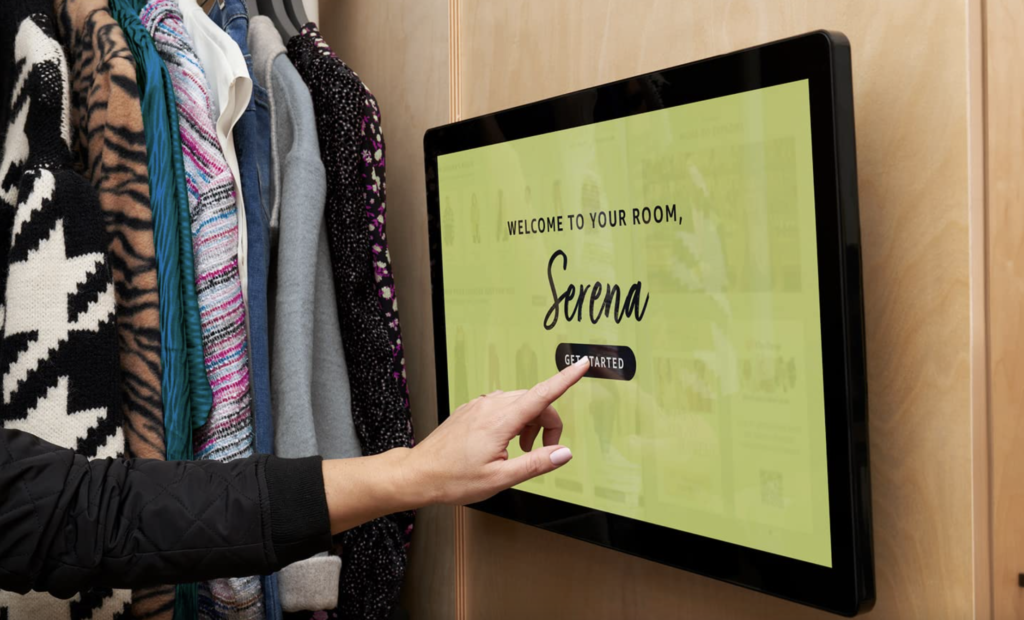 The online retailer announced on Thursday that it will build its first-ever clothes store this year, with a digital twist, in an effort to expand its fashion business. Simoina Vasen, a managing director, said, "We wouldn't undertake anything in physical retail unless we felt we could considerably improve the customer experience."

The planned "Amazon Style" store near Los Angeles is smaller than a standard department store at 30,000 square feet (2,787 square metres). Models are on the racks, and consumers use Amazon's mobile app to scan a code to choose the colour and size they want. Shoppers enter a virtual wait for a fitting room, which they open with their smartphone when it is ready, to try on the clothing that are stored in the rear.
The dressing room on the inside provides "a personal space for you to continue shopping without ever having to leave," according to Vasen. Each features a touchscreen that allows customers to request additional products, which are delivered to a secure, two-sided closet "within minutes," according to her.
"It's like a magical closet with an infinite number of options," Vasen added.
Shoppers can also get suggestions from the touchscreens. Amazon keeps track of every item a customer scans in order to tailor apparel recommendations. Customers can also participate in a style survey. Employees have already deposited customers' requested products as well as Amazon-selected items by the time they arrive in a fitting room.
Customers can opt out with the help of a concierge, according to Amazon.