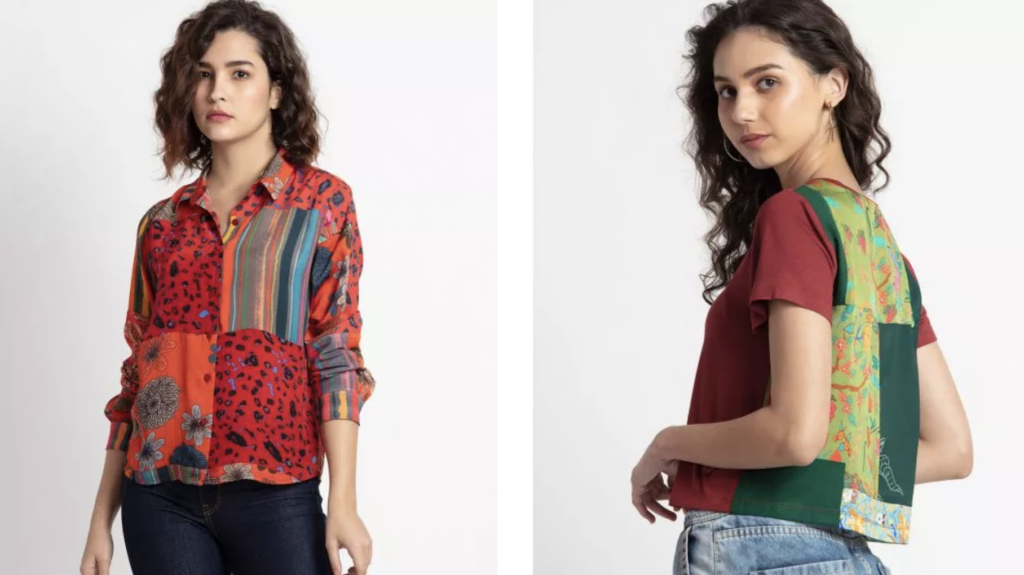 Brand of ready-to-wear clothing Shaye has stepped up its commitment to sustainable fashion, launching an upcycled clothing collection for ladies that offers eco-friendly western wear options for the modern Indian woman.

Shaye's 'Upcycled Collection,' released in a press release on January 20, sees the high-street womenswear company extend its commitment to zero-waste fashion. Shirts, blouses, t-shirts, and accessories like headbands and scrunchies are all fashioned from fabric scraps that would have otherwise gone to waste in the new range.
"Select from the Frida tee, a cropped tee with an unexpected back made entirely of scrap fabrics; the easy, breezy Adelita Kimono Top, made entirely of scrap fabrics to create a stunning silhouette; or the Viva La Vida Kimono, ideal for layering over just about anything to add a pop to any outfit," says the designer.