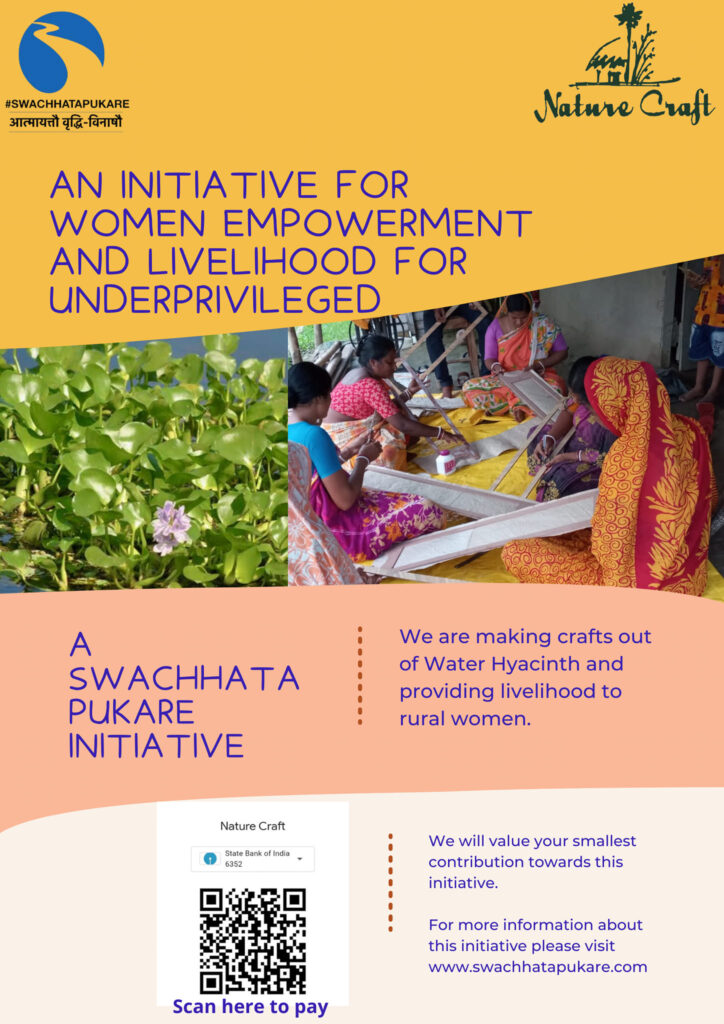 Swachhata Pukare has partnered with Naturecraft to develop a new way to make sarees out of water hyacinths, with the goal of producing a preliminary lot of 1,000 sarees and creating jobs.
According to the Press Trust of India, Naturecraft is likely to go on sale in June or July this year. The NGOs want to obtain fibre from water hyacinths in the same way that jute fibre is extracted. Swachhata Pukare announced on Facebook that women will weave these fibres into threads that will be blended with cotton to produce fusion style sarees to sell.
According to Swachhata Pukare, because water hyacinths are a contaminant, plucking the plants from bodies of water will have the added benefit of cleansing the water. Once full-scale production commences, the programme is expected to create employment possibilities for women earning Rs 4,000 to Rs 5,000 per month.