'Chaand', a collection that brings forth an anthology of ethereal Jamdani sarees from across India to FDCI x Lakmé Fashion Week.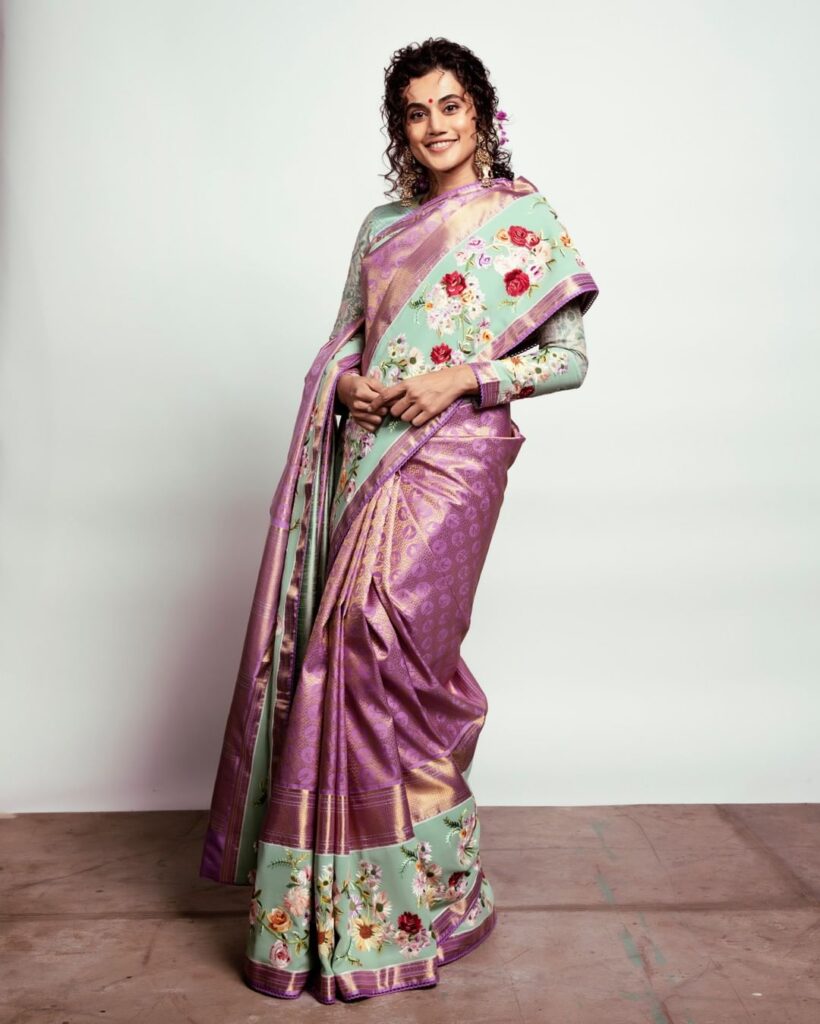 The collection is inspired by the moon rising in the heavens above with pulsing beams of radiant moonlight to waken and transform the world. Crafted using the legendary and complex Jamdani weaving technique and its innovative diversity, the ensembles represent the magical creations woven from Dhaka, Benaras, Kota, Srikakulam, Uppada, Venkatgiri, Kashmir & Paithan.
These 40 sarees were conceptualised three years ago and craft clusters that liaise with Gaurang began working in advance, thus minimising the impact of the pandemic and lockdown on this collection.
Chaand sarees were designed with a variety of weaves in mind. These masterpieces were woven in Benaras, Kota, Srikakulam, Uppada, Venkatagiri, Kashmir, and Paithan, and later embroidered. A single saree has been worked on by two or three clusters in some situations. For example, one section of the saree can include jamdani on khadi from Srikakulam, while another might feature Paitani on organza. Traditional birds and animals, as well as the tree of life and classic florals, were featured on the draperies.