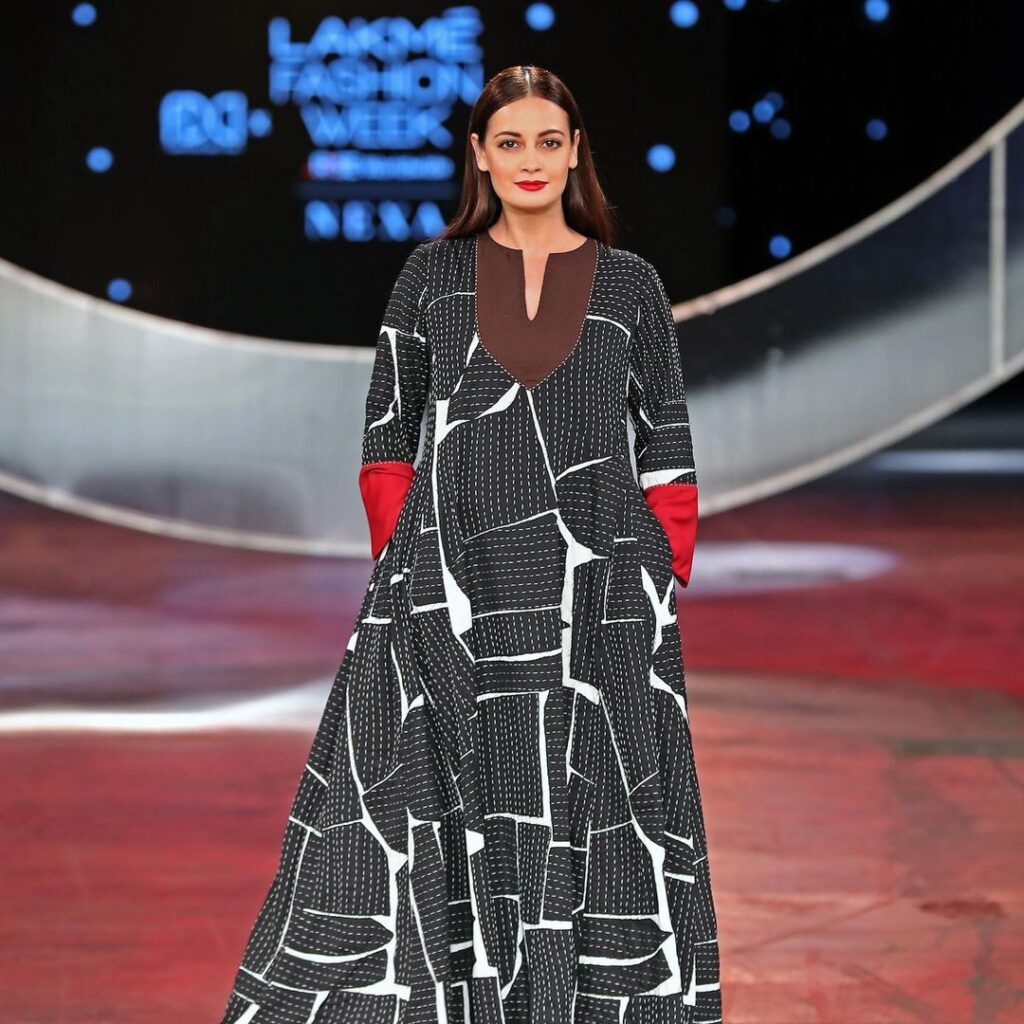 For the show, David Abraham and Rakesh Thakore teamed with R-'fabric Elan's of the future,' and the gorgeous Dia Mirza stole the show.
Abraham and Thakore, known for their classic, sustainable ensembles, created a collection that looked at many methods to make fashion with sustainable and conscientious techniques.
With a warm colour palette with shades of burgundy, red, wine, coffee and olive, teamed with classic black and white, this sustainable collection is inspired from the disassembling and reassembling of materials. Patchwork, hand stitching and appliqué are an integral part of the collection along with easy silhouettes like tunics with pants, skirts and dresses and jackets inspired by kimonos. Intrestingly enough, a small selection of evening wear is hand embroidered with sequins made from sheets of discarded PET material creating glamour out of waste.
Dia Mirza, in a loose-fit maxi dress, walked the runway with confidence, supporting sustainable fashion. The costume brilliantly integrated sustainability and style, highlighting essential features of the future fabric, R-Elan. The abstract design on the black-and-white maxi dress offered an everlasting artistic and modern touch to the outfit. It has a V-neckline with a heavy brown border around it.