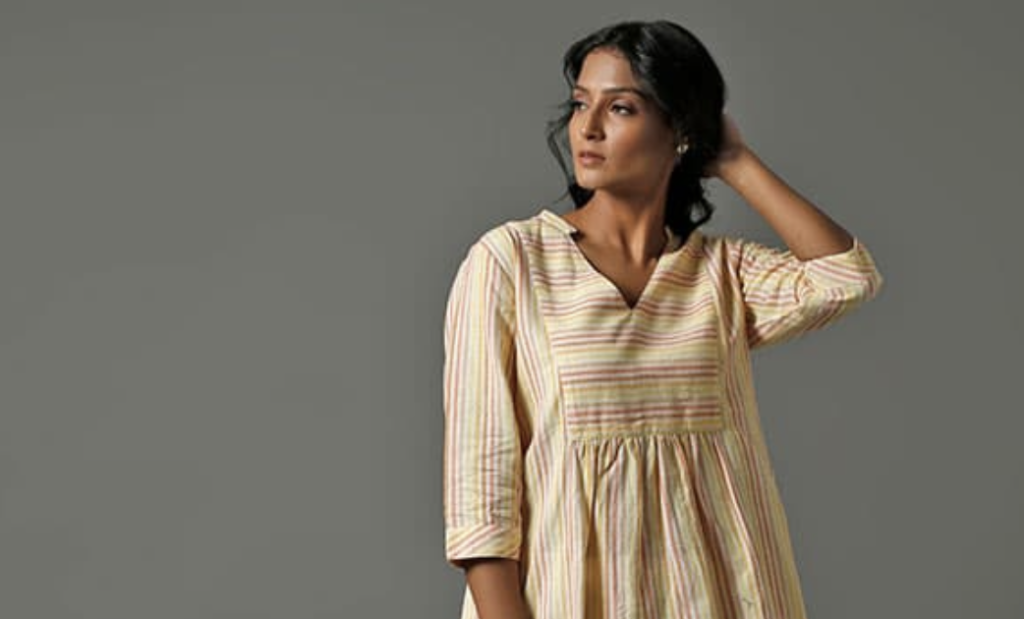 The sustainable fashion day on March 9 at Lakmé Fashion Week X FDCI will feature a collection from the flagship brand of The Khadi and Village Industries Commission (KVIC), 'Khadi India,' in collaboration with several other designers.
The aim of the show is to promote the 'Khadi' fabric, and it will feature a multi-designer runway showcase presenting Khadi collections by Divyam Mehta, Suket Dhir, and Shruti Sancheti.
In a statement, Manoj Kumar, the chairman of KVIC, expressed his thoughts on the partnership, stating that the 'Fabric of Nation' has inspired generations of fashion designers. Khadi has transformed from a simple garment worn across India into a symbol of sustainable fashion and ultimate luxury. Designers of all genres are exploring Khadi with a fresh perspective, as it inspires them to create fashion that is relevant to both the present and future.