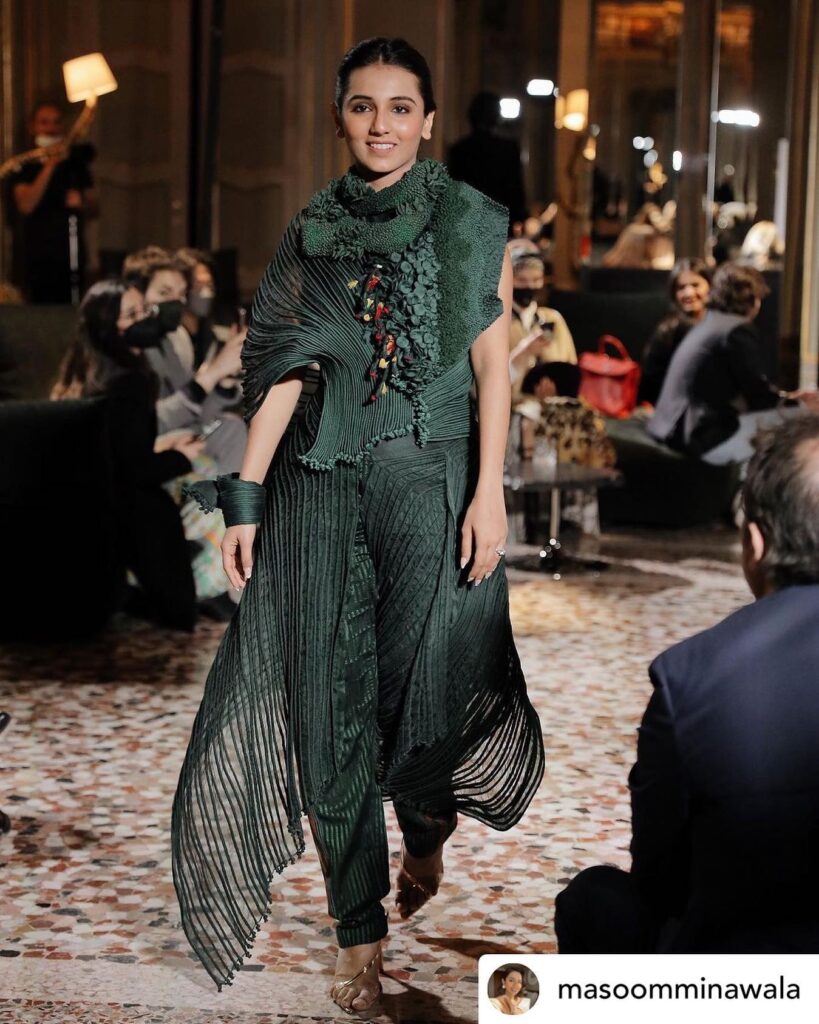 Vaishali Shadangule presented her latest ready-to-wear collection, 'Srauta,' on February 25 as part of the official Milan Fashion Week calendar at Milan's historic Palazzo Durini.
According to Vogue India, Shadangule's eponymous brand Vaishali S' Milan showcase on Friday was a historic moment for both Milan Fashion Week and the designer herself, as Shadangule was the first Indian woman to be asked to attend. Shadangule took textiles weaved over months in distant craft clusters and moulded them into high fashion clothes for the runway display, which combined textile art and fashion.
From coats to dresses, the collection, which means 'sacrifice' in Sanskrit, includes fusion and western wear designs. For the first time, Shadangule used sustainably produced pashmina from Ladakh, as well as Maheshwar and Khun fabrics, in a colour palette of jade, ruby, white, and emerald.