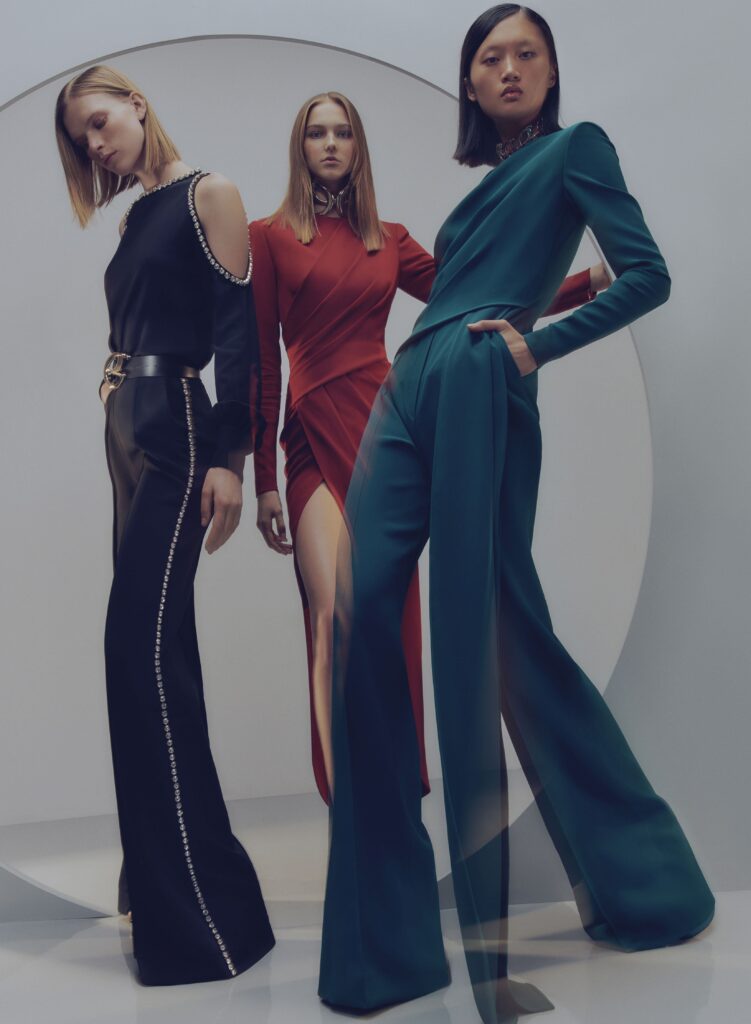 You won't be able to take your gaze away from the collection. Elie Saab, a Lebanese fashion designer who specialises in bridal couture, has become the talk of the town because of his stunning creations. Elie Saab's Pre-Fall 2022 collection featured bold hues, sequins, crystals, jewel tones, and luxurious blacks and pinks. 'A Breath of Wild,' he called the collection.
Evening styles, party cocktail lengths, flowing jumpsuits that harken back to the 1970s, and even taffeta numbers with puffball sleeves harken back to the 1980s are all included in the collection.
In reality, polka dots on a silk shirt, quilting motif on bomber jackets, or blown to XXL proportions for tone-on-tone prints, fuzzy white sweaters, boxy double-breasted jackets, textured blousons, or a hoodie — although one with quilted sleeves and so much more appeared in the Pre-Fall 2022 collection. One thing is certain: when it comes to Elie Saab, the glamour quotient isn't lacking, and we hope it never is.