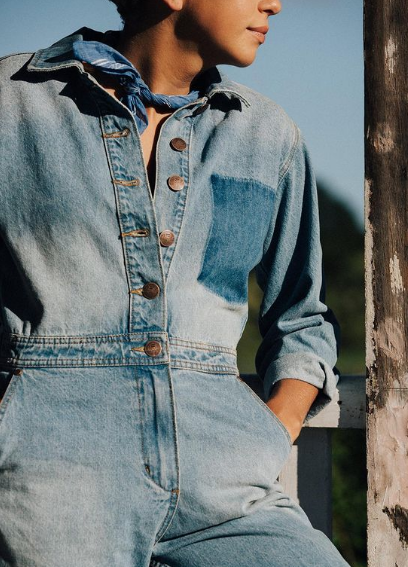 Wrangler, an American brand, has announced that it will use the regenerated, recyclable fibre Infinna in its new autumn collection, thanks to a collaboration with Infinited Fibre Company.
Infinna replaces the cotton used in denim by recycling textile waste, allowing clothes to be continuously regenerated while using less water in the manufacturing process. Wrangler's Infinited Blue AW21 line, which includes a number of the brand's trademark pieces including its men's Western jacket and jeans, features the fibre innovation.
Wrangler, which is part of the Kontoor Brands denim conglomerate, has implemented a number of sustainable initiatives in order to achieve its goal of developing a circular supply chain and reducing the environmental impact of its products. The label debuted a sustainable platform centred on these goals and future plans earlier this year, along with a natural fibre jean collection.