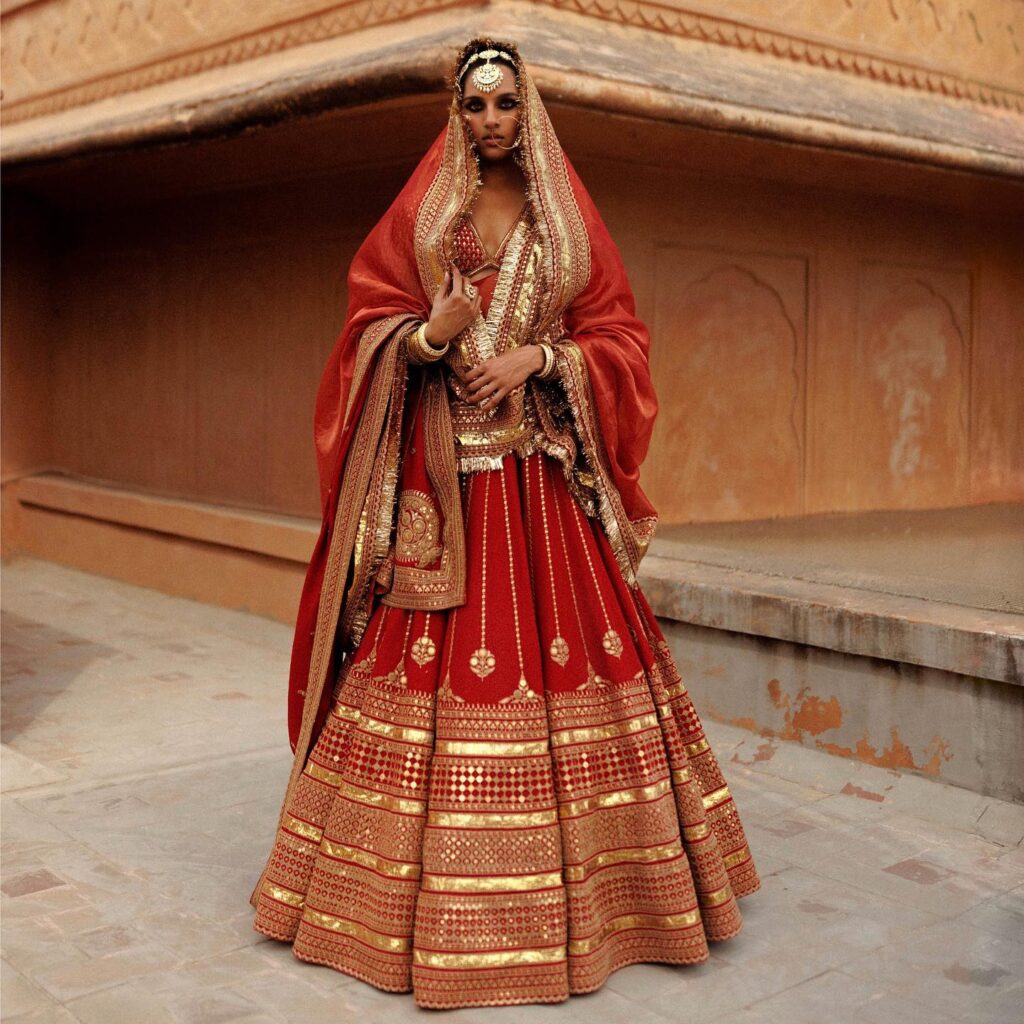 Sabyasachi Mukherjee has launched his latest bridal wear collection on Instagram, using the platform to showcase his classic take on traditional opulence as well as his thoughts on the role of weddings in fashion.
Mukherjee's eponymous brand Sabyasachi hosted a display of photos and videos on Instagram on March 10 to unveil the new collection 'Heritage Bridal,' in lieu of a runway show or actual event. With ample amounts of red and gold and shimmering embellishments, the collection brings classic bridal aesthetics front and centre.
"When you let craft thrive, you restore not only economic sustainability, but also the pride and dignity of workmanship and artisanal skill," Mukherjee wrote on Facebook about his collection's motivation.