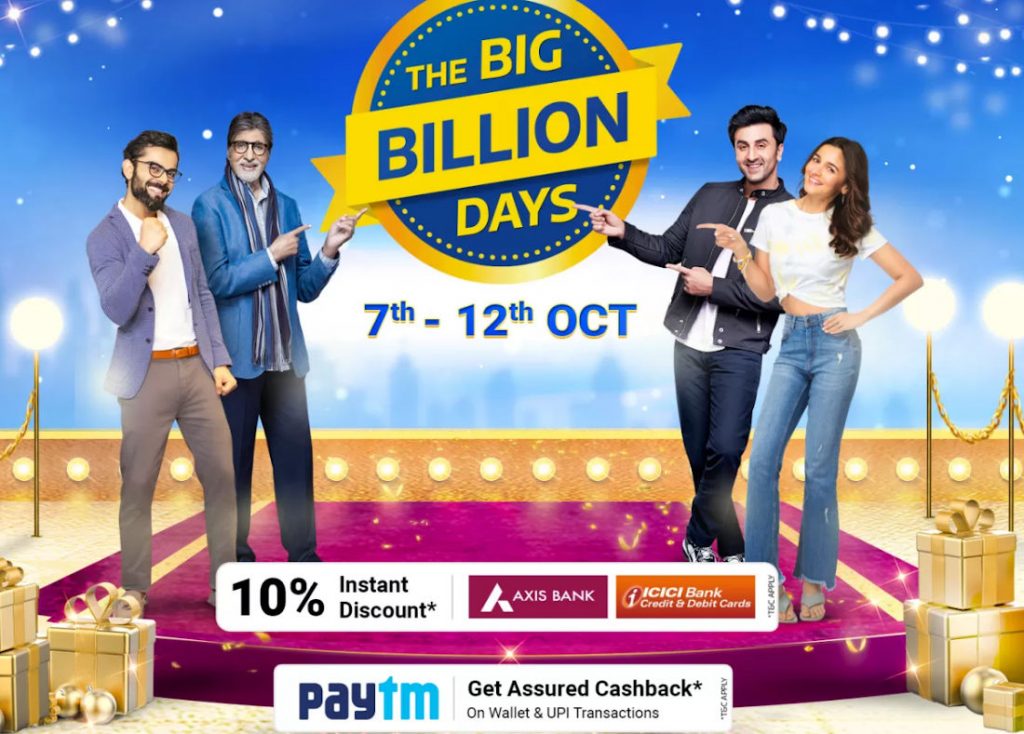 Flipkart, India's largest e-commerce company, has announced that Big Billion Days, its greatest selling event of the year, will take place from October 7 to 12, with the goal of onboarding both new customers and vendors.
Flipkart has been strengthening its logistical capacity, notably in Haryana, in preparation for the sale event, in order to handle a higher volume of deliveries. As part of its larger goal of reaching 4.2 lakh vendors on its marketplace by December 2021, the company has launched measures to onboard new sellers.
Products across a wide range of categories will be drastically discounted during the six-day online sale, with additional incentives for Flipkart Plus members, according to the company. To keep customers involved, the online event will include product releases, interactive features, games, and live streams.