Myntra has onboarded around 6,000 brands that will showcase around 15 lakh styles on its platform. The sale event will start from September 23.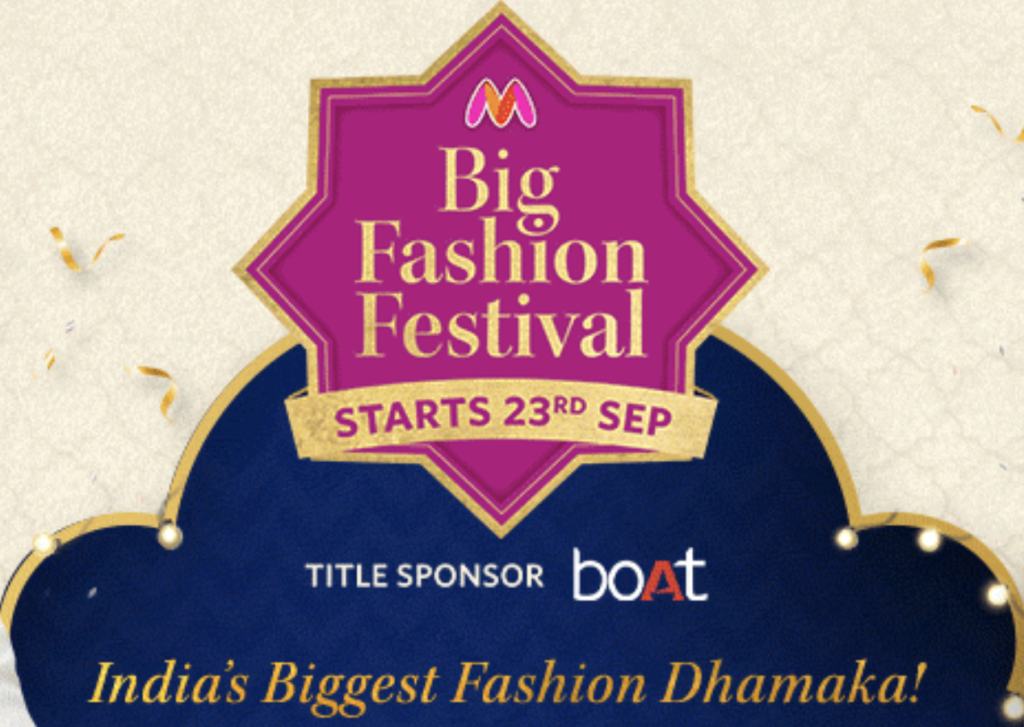 During the sale event, Myntra plans to create 16,000 job opportunities as compared to around 11,000 opportunities it created during the 2021 festive season sale.
The company has also increased order handling capacity per minute to around 13,000 from 11,000 last year.
Nandita Sinha, CEO of Myntra, commented on the sale event in a statement, saying, "This year's holiday season is going to be memorable for everyone. Festivals will be celebrated this year in a more greater and larger manner than they were the previous two years, which were quite subdued.
"We anticipate receiving roughly 6 million unique shoppers during this year's Big Fashion Festival. We are prepared to support up to 900,000 concurrent users on the platform, Sinha continued.