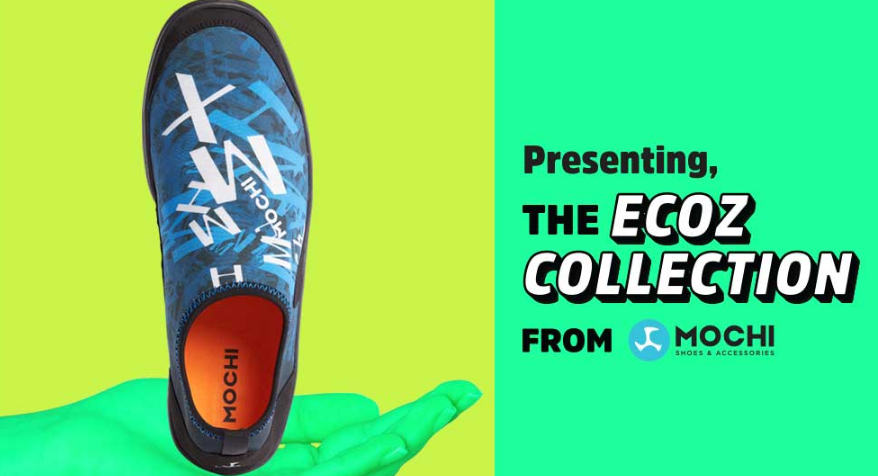 Mochi Shoes, a sub-brand of Indian footwear retailer Metro Brands, has introduced the 'Ecoz' collection of sustainable shoes.
The Ecoz collection by Mochi is composed entirely of recycled PET bottles.
Metro Brands has been able to build and grow its brands because to its deep grasp of changing consumer preferences. With the introduction of Mochi's "Ecoz" collection, the brand has added sustainability by manufacturing its footwear with eco-friendly materials. The 'Ecoz' collection features elegant men's shoes manufactured from recycled PET bottles that are processed into recycled yarn, which is then converted into textiles.
"We considered what we could do as a company to be more environmentally conscious, and we came up with the idea of making shoes out of recycled plastic. We believe that saving the future may be accomplished by recycling the present. The Ecoz collection of shoes is all about loving the environment, so let's all be amazing and preserve the earth together," said Alisha Malik, VP Marketing and Ecommerce at Metro Brands Ltd.
Mochi is well-known for its fashionable footwear. The Ecoz collection of shoes is priced at Rs. 2890/- and is suitable for travel, work, date evenings, and everything in between.