The Hotel Sea Princess in Mumbai will play host to The Trousseau Show's festive-themed shopping display on October 7. The business-to-customer event will feature over 65 brands from all over India, according to a Facebook announcement by the event organisers.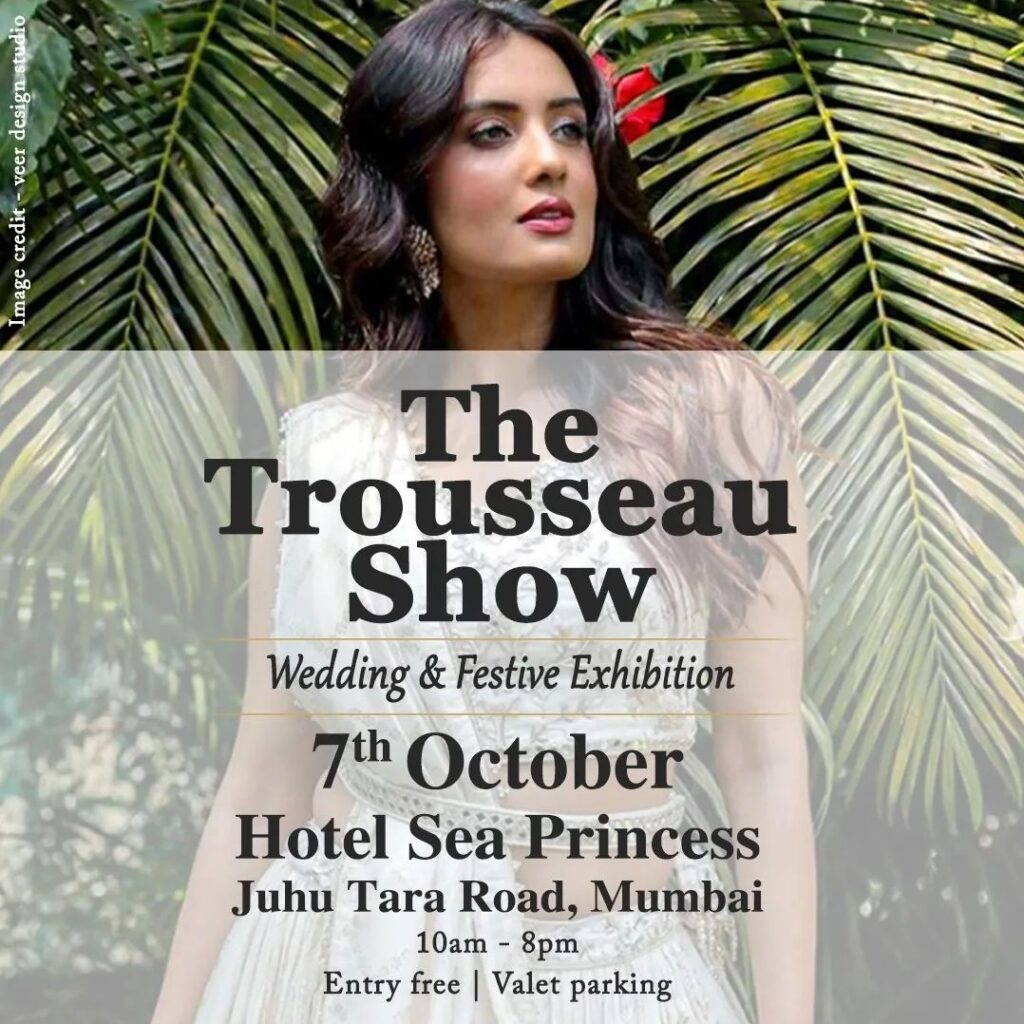 The event's organisers stated in a statement that "The Trousseau Show provides a platform to elevate your style and fashion for the forthcoming season." The fashion-conscious who are looking for fashionable, elegant, and wearable clothing and accessories will be able to view the collections of selected designers.
The womenswear-themed event will provide a wide range of product categories, including bridal wear, ethnic wear, fine jewellery, fashion jewellery, footwear, handbags, lifestyle goods, home decor, and gifts. According to its 10Times events page, Futuristic Expo, the organisation behind the one-day retail event, anticipates a throng of about 1,500 people.