At the Jio World Convention Centre in Bandra East, Mumbai, the Clothing Manufacturers Association of India will host its second CMAI FAB Show from September 19 to 21. The business-to-business event will include textile and apparel manufacturers from all throughout India.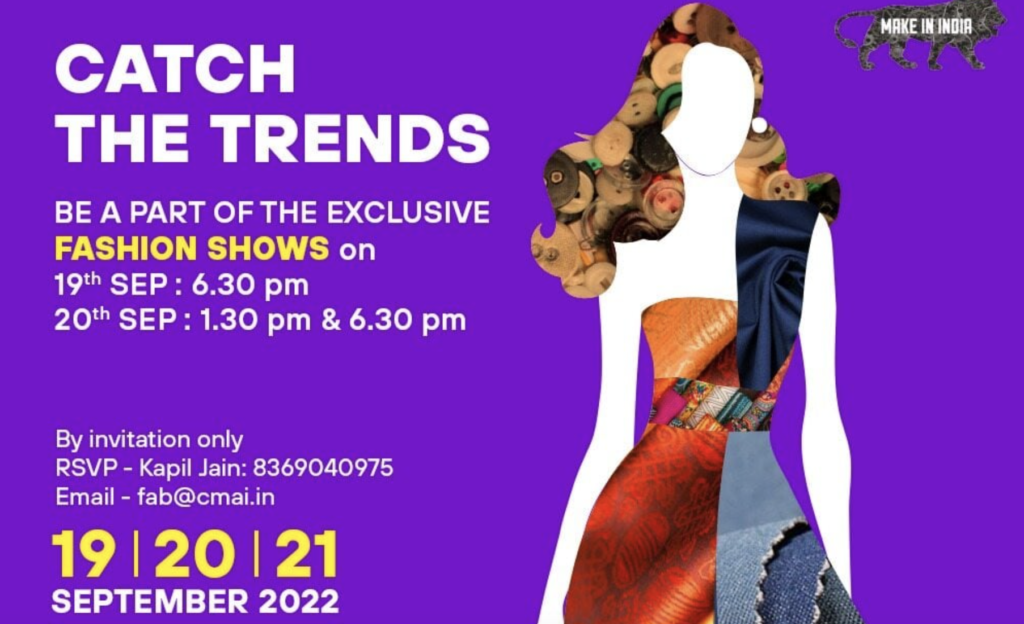 The traders' organisation stated on its website that participation in the trade fair is only open to CMAI members. Ready-made clothing, apparel manufacturing equipment, textiles, software suppliers for the apparel industry, suiting businesses, buttons, and trims will be among the featured product categories at the event.
The CMAI announced on Facebook that the event will include three fashion shows on September 19 and 20 to showcase the newest textile trends on the catwalk. The purpose of the CMAI event is to display industry trends for the following season and to promote networking between manufacturers and buyers, distributors, retailers, and other related businesses.