The United Nations Educational, Scientific and Culture Organization (UNESCO) has recognised the Gollabhama sari, made by weavers in the Telangana state of India's Siddipet and Dubbaka regions, as an iconic textile craft of India. The lovely saris get their name from the border motif known as the "milkmaid" or gollabhama that is inlaid into them.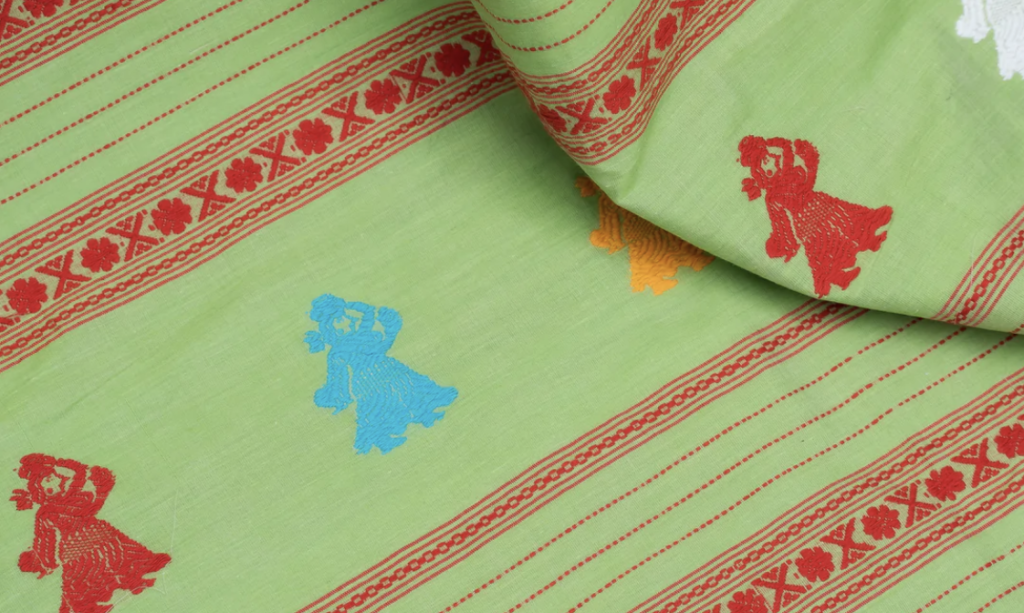 The distinctive traditional textile crafts of India were documented in the report "Handmade for the 21st Century: Safeguarding Traditional Indian Textile." According to the UNESCO report, gollabhama saris have between eight and thirteen milkmaid motifs woven onto the pallu (the loose end draped over the shoulder) and between thirteen and fifteen motifs adorning the lower border of the sari. A total of 500 weavers throughout the nation make a living by hand-crafting the distinctive cotton saris.
Other textile arts that were included on the UNESCO list included Himroo weaves from Hyderabad, Toda embroidery, Sungadi, and bandha tie and dye weaving from Sambalpur in Odisha. In addition to Sikalnayakanpet Kalamkari from Thanjavur and Ilkal and Lambadi or Banjara embroidery from Karnataka in south India, the report also included descriptions of Awadh Jamdani from Varanasi, Chamba rumals from Himachal Pradesh, Khes from Panipat, and Thigma or wool tie and dye from Ladakh in north India.