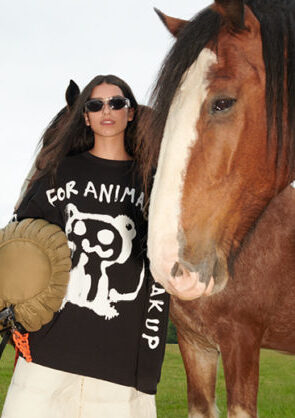 The Swedish apparel brand is dedicated to increasing the ante in terms of promoting more responsible fashion, and its goal includes a concern for animal welfare.
The brand will debut its inaugural collection on November 4th, made from materials that aren't sourced from animals. People for the Ethical Treatment of Animals (PETA), an animal rights organisation, has endorsed the effort.
Fast fashion is frequently criticized for its social and environmental consequences, to the point where it is referred regarded as "disposable fashion" rather than "sustainable fashion." However, it is apparent that several industry players have been working hard in recent months on programmes that promote responsible fashion.
This is especially true of H&M, which, after introducing Looop, its in-store recycling system, and experimenting with a blockchain-based clothing rental service, is now launching a collection that is entirely free of animal-derived products.