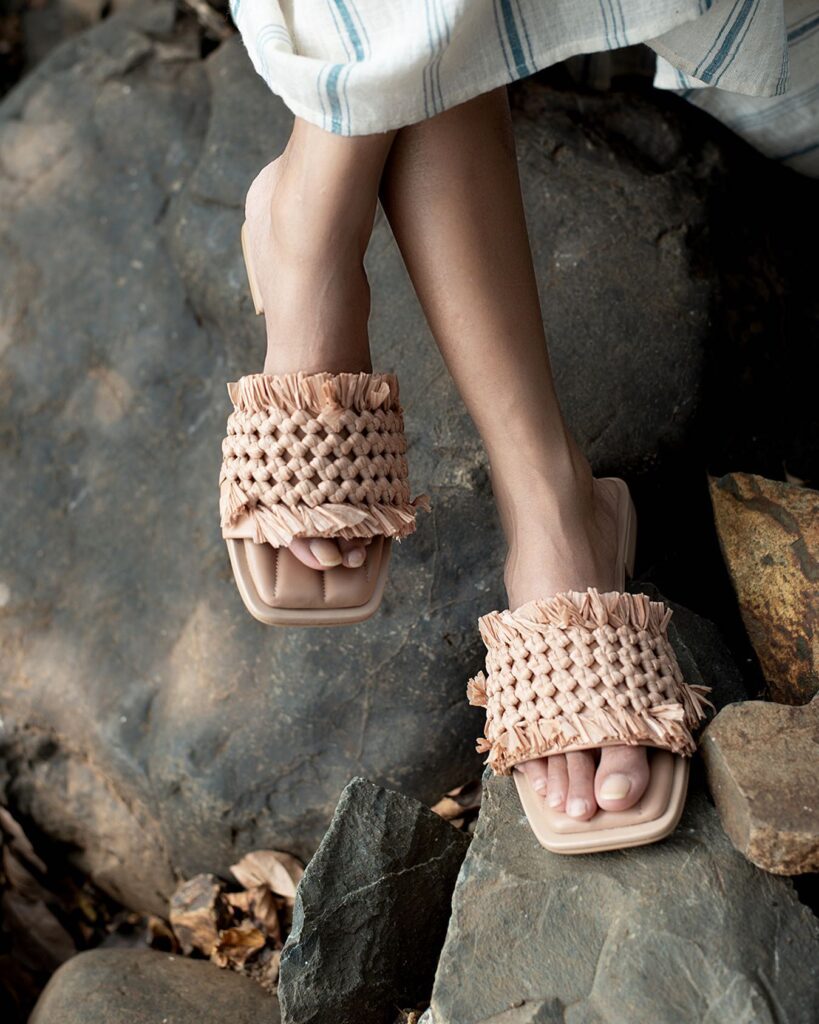 MoonRay, a new womenswear brand, has developed a collection of plant-based vegan leather footwear to complement its clothing and accessories on its e-commerce store.
According to the brand's Facebook page, the new footwear line includes a Raffia Slide made of 100 percent plant-based vegan leather and hand embroidered with the brand's signature MoonRay design. Designed to be functional and sustainable, the footwear line includes a wide array of slip-on designs featuring eye, star, and floral motifs.
With prices in the bridge-to-luxury segment of the market, the brand targets a younger customer base and has pledged 50 percent of its proceeds to support children's education and animal welfare through NGOs.