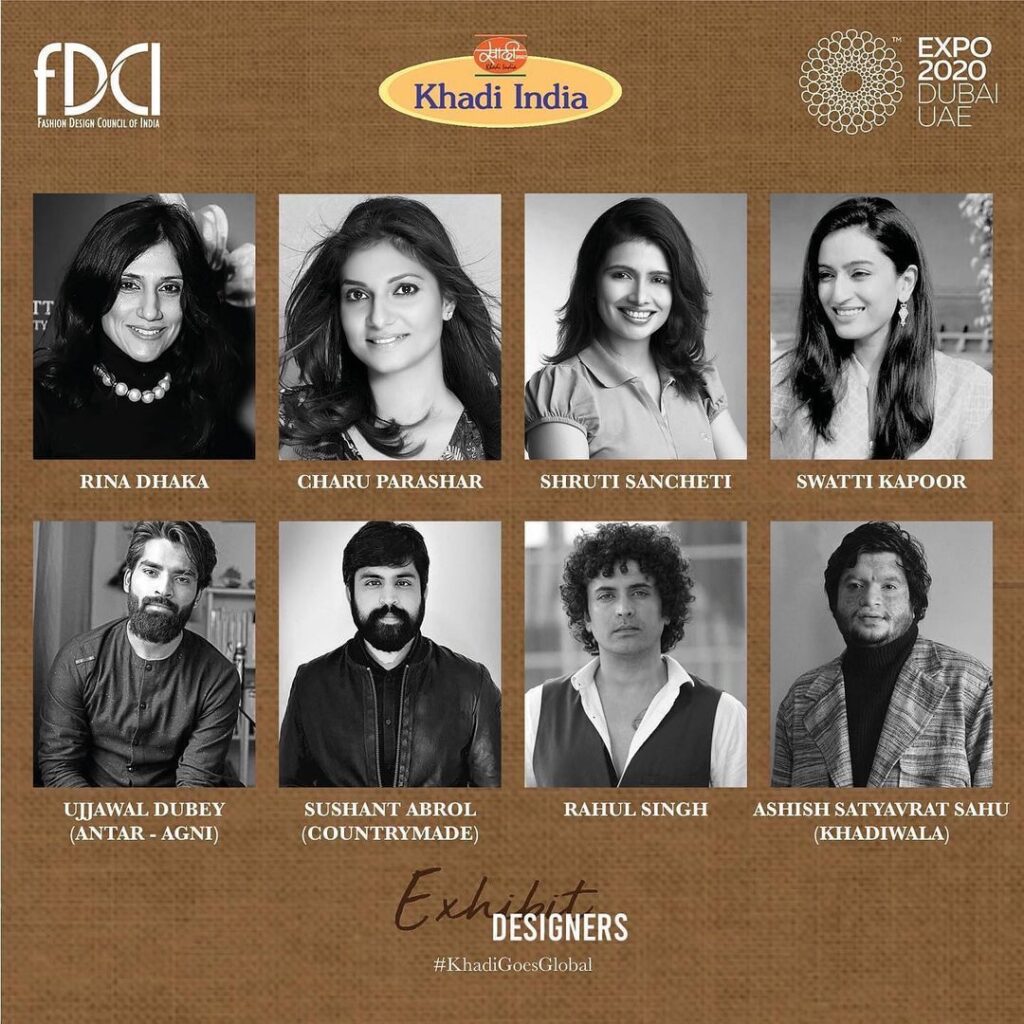 Khadi India, a handloom brand of the Khadi and Village Industries Commission, will invite eight Indian designers to Dubai to display their inventive interpretations on Khadi textiles at the present Expo2020 event.
Khadi India will present a 'Sustainable Khadi Exposition' at Dubai's Expo2020, the Fashion Design Council of India said on Facebook, as part of its efforts to promote Khadi fabrics and items created from them on the international market. The project is part of KVIC's 'Khadi Goes Global' campaign, which is being run in collaboration with the FDCI.
Designer Ujjawal Dubey will feature a collection of androgynous forms for men and women to highlight the mobility of Khadi textiles as part of the exhibition. Antar-Agni, Dubey's label, is noted for its gender-neutral and natural aesthetic, as well as a mix of modern and traditional aesthetics.
Designer Ashish Satyavrat Sahi will show looks from his label Khadiwala, including neutral-toned outfits that accentuate the intricacy of the handloom textiles used to create the garments. Womenswear by Charu Parashar will feature bold floral designs and brilliant hues for a more colourful take on Khadi.
Rina Dhaka, Shruti Sancheti, Swatti Kpoor, Sushant Abrol (Countrymade), and Rahul Singh are among the designers who will be included in the event.