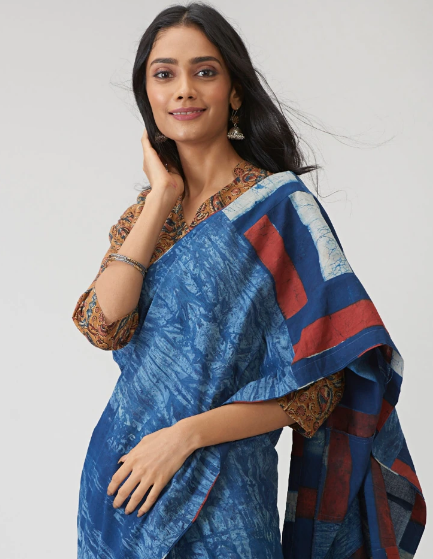 For the festive season, ethnic wear and lifestyle firm FabIndia has released its first collection, which recycles and upcycles fabric scraps into a range of men's, women's, and accessory products.
With its new Punh line, FabIndia has taken a step into sustainable fashion, the firm stated on Facebook. The collection, which is available on FabIndia's dedicated e-commerce store, includes sarees, kurtas, and dresses for ladies, as well as shirts and trousers for men. Face masks and wallets are among the accessories on display, all constructed from patchwork fragments of complementary textiles.
"Sewn together to make an impact," FabIndia commented on Facebook about the collection. "Leftover shreds are put together to create a garment with sentimental value. Punh: "The planet is reborn as a result of our conscious choices, and you may be a part of it."
The line is part of FabIndia's transition to a more environmentally friendly manufacturing process. During the 2020 and 2021 lockdowns, the trend toward more sustainable fashion gained traction, as did the increased emphasis on buying domestically created clothes, two trends that Punh capitalises on.