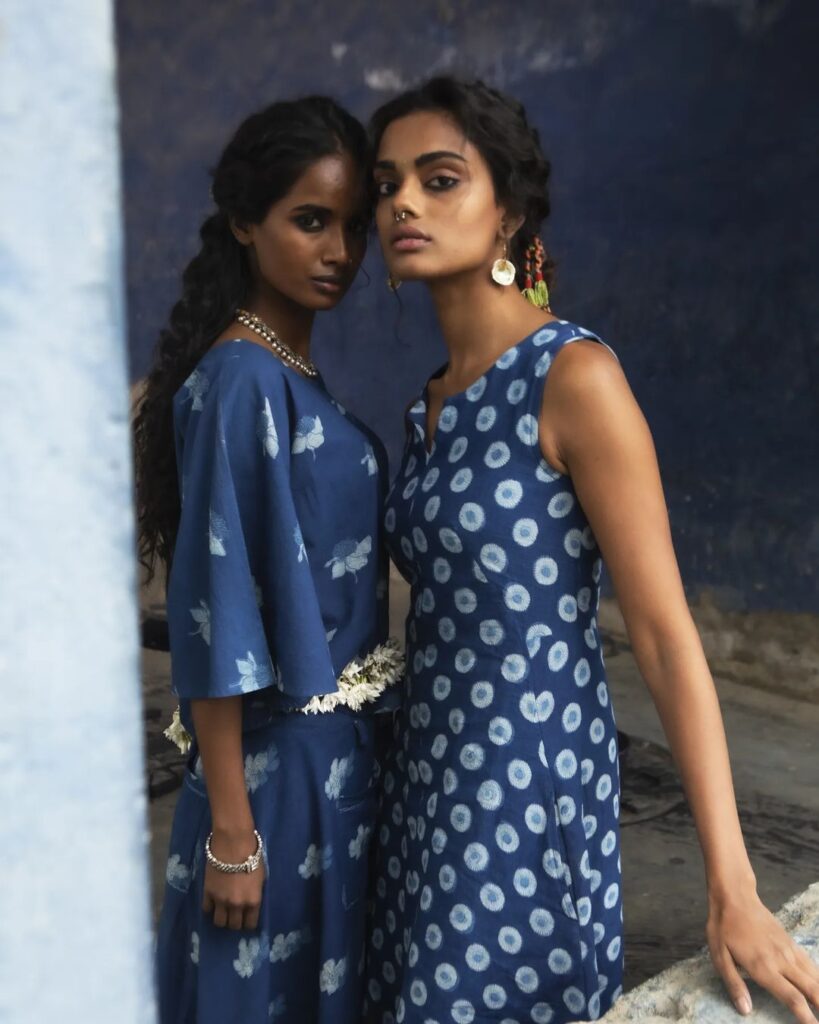 FabIndia, an ethnic wear and lifestyle business, has launched a new clothing line called "Indigo Diaries by FabIndia" to honour and promote India's indigo dyeing techniques.
FabIndia's latest launch is intended to provide clients with garments that help to preserve the traditional and sustainable indigo dyeing process, according to the brand's Facebook page. The brand's project is called 'Kala Kapda Karigar,' which means 'Craft, Fabric Artisan,' and its debut collection is called FabIndia's Indigo Diaries.
FabIndia said on Facebook that the collection of casual separates for men and women honours the "local art of Indigo Dyeing with historic processes that have been passed down through the years." Striped pants and floral print kaftans for ladies, and smart-casual shirts with scarves for men, are among the collection's highlights. Cushion covers, blankets, and curtains are among the homeware items included in the collection.