Viva Magenta is a very adaptable colour in fashion that looks good on people of all ages and genders. It complements any skin tone and can easily add a fun element to any outfit because it strikes a balance between warm and cold.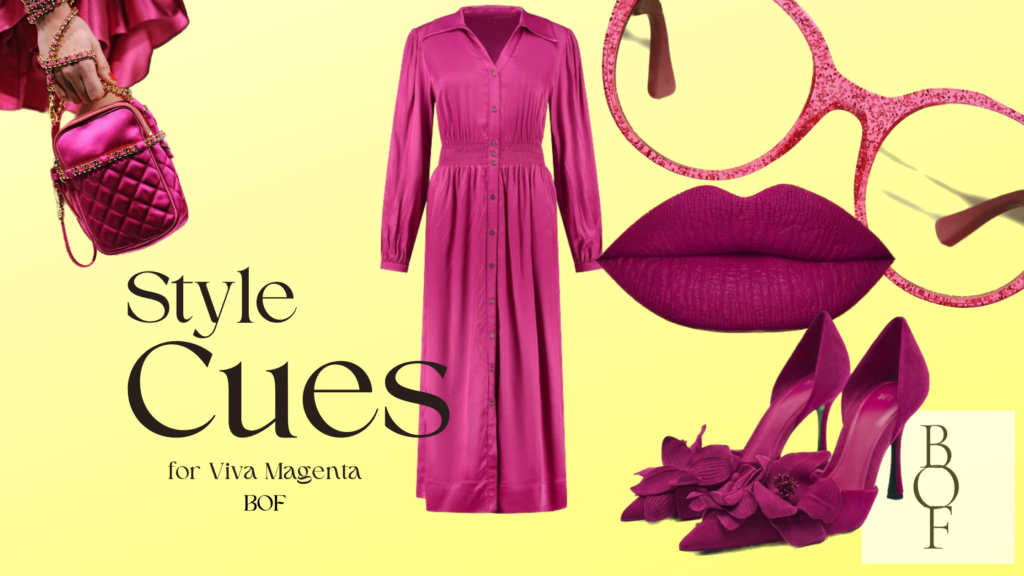 Be it evening gowns, dresses, and shirts or sarees, lehengas, and kurtas, Viva Magenta is the ruling colour this party season. Here's how you can wear it best.
Neutrals will help to balance the look
The simplest fashion tip for anyone who favours understated styles and subdued colour schemes is to pair Viva Magenta with neutrals. Additionally, it makes the Viva Magenta components of your outfit of the day shine out more, which is ideal if you want your shoes, accessories, or bags from the brand to take centre stage in your outfit. An eye-catching three-piece suit in brilliant magenta can be worn by men with a white shirt and matching shoes.
Pair 'em with pink
For a casual style, match your pink skirts or pants with your magenta shirts and blouses, or the other way around. You could also layer a gorgeous soft pink dress with a magenta overcoat for something a little more delicate. For your traditional outfit, you can add a magenta overcoat to your pink coloured lehenga or saree.
Wear it with bright hues
Wearing Viva Magenta with other vibrant colours is okay because it is a colour for the courageous and fearless. You may combine magenta with equally vibrant complementary colours like turquoise or yellow for an eye-catching explosion of colour.
Bold hues and bold designs
It's all about being courageous and fearless at Viva Magenta, so don't be afraid to wear unconventional or unconventionally fashionable clothing. Use this chance to mix and match Pantone's new colour of the year with trendy designs on clothing or asymmetrical shapes on accessories. For instance: Try bolder frame styles instead of the typical aviator or circular sunglass shapes.
Minimal accessories
In order to balance out the attention-grabbing nature of the Viva Magenta shade, it is preferable to choose simpler, less ostentatious jewellery. Magenta works well with antique gold too.
Let your makeup speak for itself
Instead, try using this stunning shade on your lips! For a quick pop of colour to your appearance, add lipsticks in various tones of magenta and pink to your makeup arsenal. Or play with the vivid magenta colour for your eye make-up only.