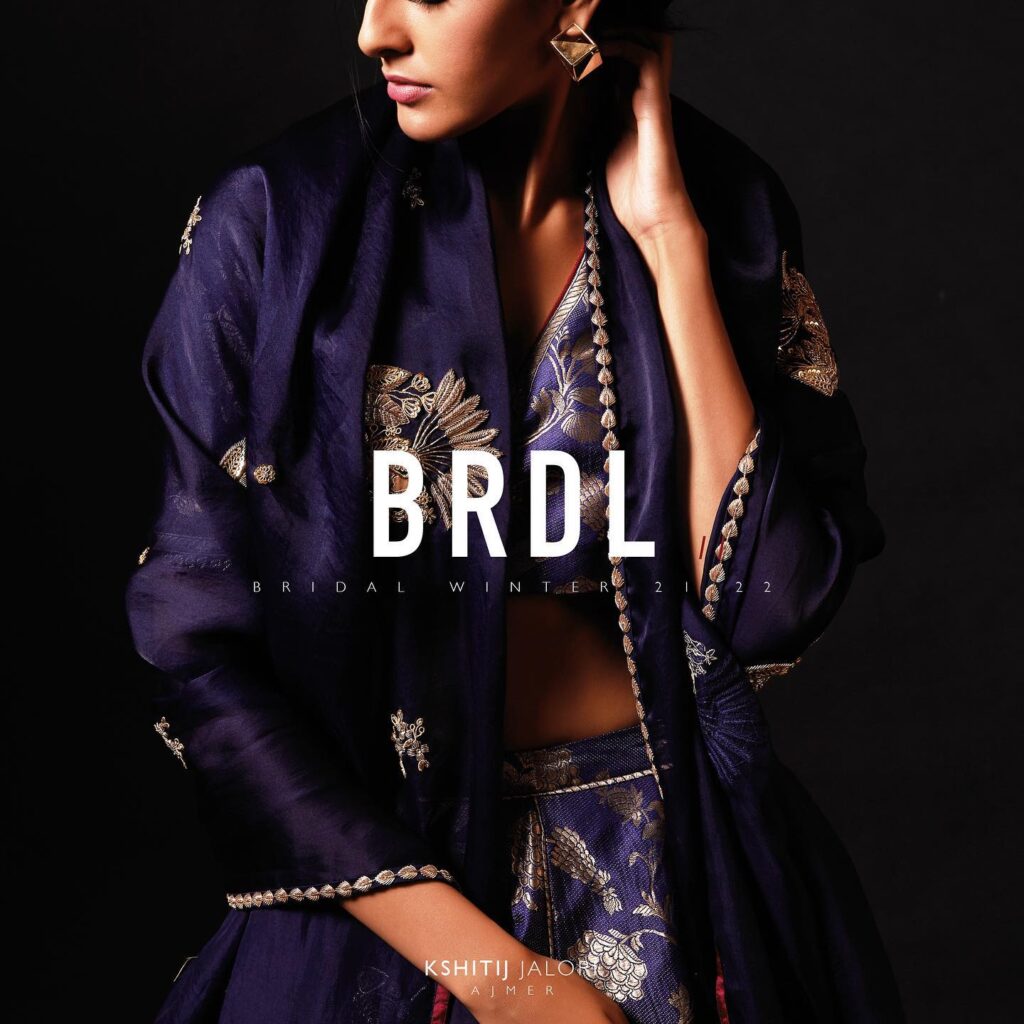 Kshitij Jalori, a textile designer based in Delhi, has launched a capsule bridal line on his eponymous brand's e-commerce store, with the goal of fusing traditional design with modern sensibilities.

'Brdl' by Kshitij Jalori has recently launched as a modern, versatile bridal line. The collection, which is inspired by the royal Qajar Dynasty, combines modern, clean silhouettes with opulent metallic hues, printed velvets, and embroidered elements. The new collection complements the designer's existing collection of fusion-style women's ready-to-wear.
Along with classic bridal garments such as lehengas, the line includes versatile garments that can be worn on other occasions such as overcoats, jumpsuits, and structured kurta sets.