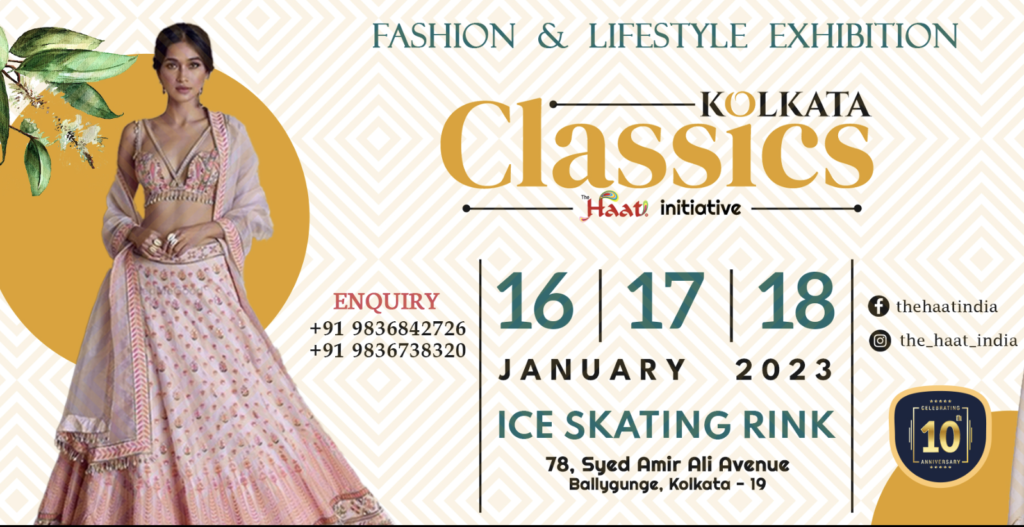 In Ballygunge, Kolkata, The Haat will host a business-to-customer fair from January 16 to 18. The forthcoming "Classics" edition of the multi-brand fashion expo will feature a vast selection of apparel and handicrafts from all around India.
The Haat's next fashion fair will take place in January at Kolkata's Ice Skating Rink, the event's organisers announced on Facebook. The shopping event will provide products in the following product categories: accessories, home décor, gift items, jewellery, lifestyle products, ethnic wear, occasion dress, traditional wear, fusion wear, and others. 
In order to promote emerging designers and independent firms, The Haat hosts fashion events across different Indian cities. The handcrafted clothing and accessory theme of the event serves as a venue for businesses to network and meet new clients in order to increase brand recognition.