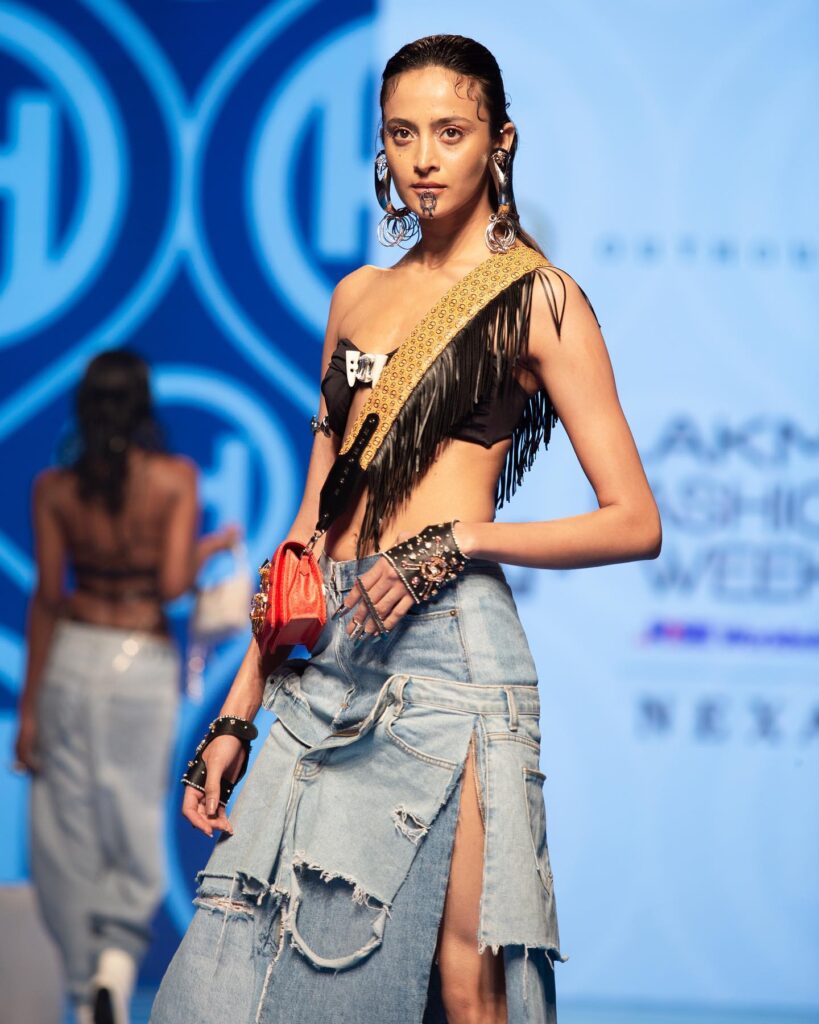 On the first day of the collaborative Fashion Design Council of India x Lakmé Fashion Week on March 23, jewellery brand Outhouse launched the Atelier designer showroom with a glittering, luxurious take on early 2000's glamour.
'OH Dopamine,' Outhouse's new collection, was a joyful, young take on the concepts of self-expression and individuality. Models strolled the runway in skin-tight bodysuits, distressed denim, and statement jewellery, as if they had just made a viral TikTok video.
Oversized, ornate sunglasses and lip rings, diamanté chain-mail small bags, and stacked floral-shaped bangles were among the standout pieces. Outhouse has its eyes firmly set on Gen-Z shoppers, with rainbow hues, beads, and gender-fluid designs encapsulating the current early 2000s trend. However, with brand mainstays like monogrammed shoulder bags and cocktail jewellery, the collection remained adaptable.