The 36th International Surajkund Crafts Mela 2023 featured a performance titled "Benaras – A tribute to the Senses," which was organised by the Fashion Design Council of India in collaboration with Haryana Tourism.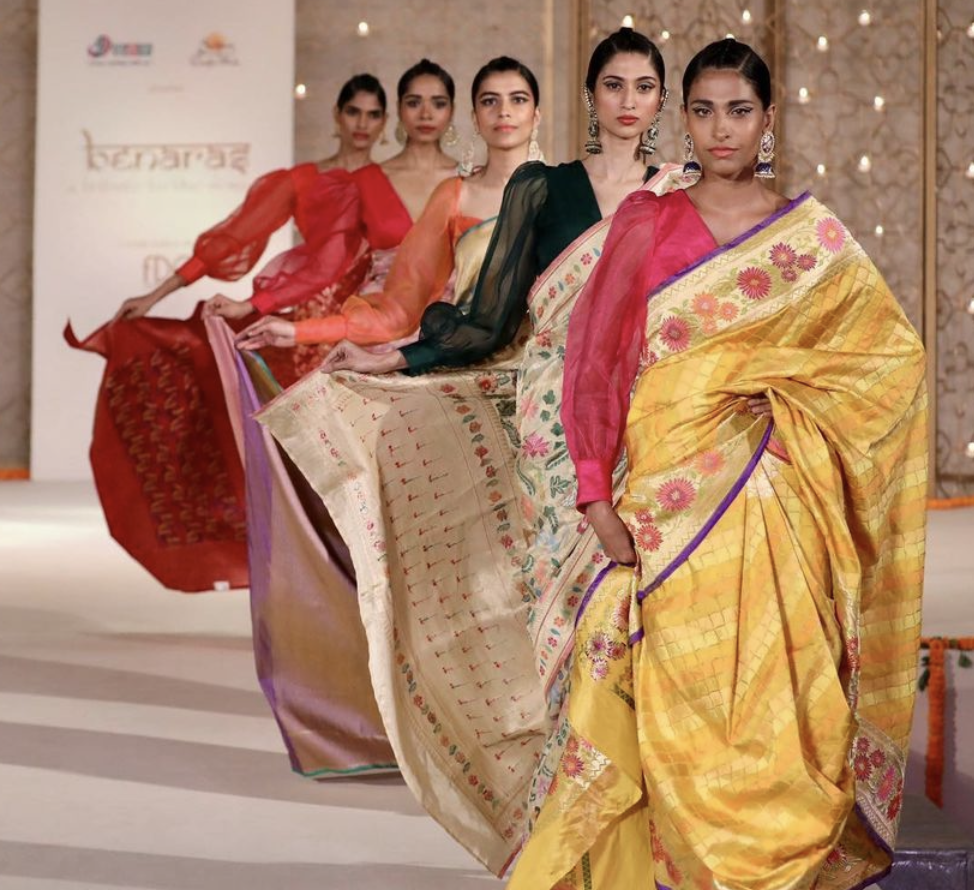 Eight designers presented their collections that they had interpreted as a tribute to the rustling silk fabric from the holy city of Benaras.
During the performance, six ensembles were performed by each of Abhishek Gupta, Amita Gupta, Asha Gautam, Hemang Agrawal, Pawan Sachdeva, Shruti Sancheti, Suket Dhir, Tanmaya, and Manish.
M. D. Sinha, vice chairman of the Surajkund Mela Authority, commented on the programme, saying, "The city of Varanasi is a microcosm of all that constitutes India. We have demonstrated through our fashion exhibition, at the Surajkund International Crafts Mela, the vibrancy and intrinsic love of life of its inhabitants".
Benaras signifies diversity and peace in human existence, which post-covid has become important to accept, said Sunil Sethi, chairman of FDCI. Our designers, who have revived the loom, are advancing this idea through the medium of its rich silks with their inborn brightness. We are excited to work with Haryana Tourism and Surajkund Mela on this project to showcase the beauty of this fine cloth.