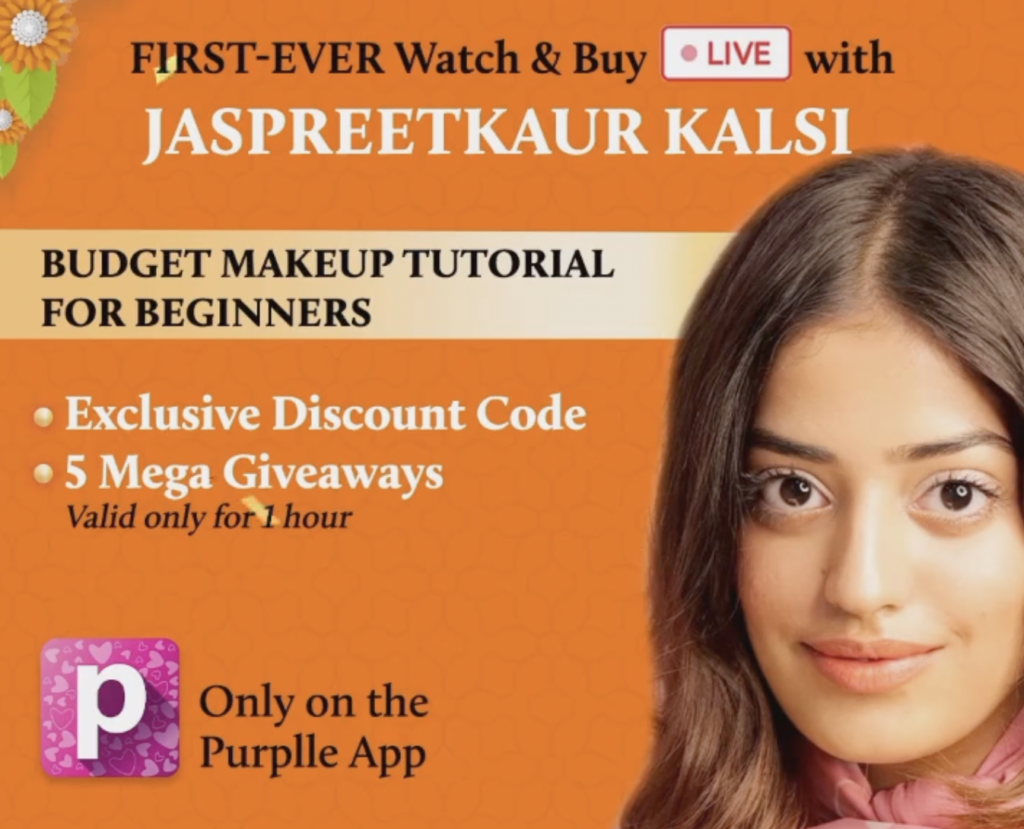 Purplle, multi-brand cosmetics retailer, has partnered with beauty influencer Jaspreet Kaur to host its first-ever 'watch and buy' event, as the company enters the rapidly increasing market for live purchasing.
Kaur will offer a makeup tutorial with the theme of "budget makeup for beginners" as part of the live shopping session, which will be broadcast as a video on Purplle's shopping app, and viewers will be able to shop the products Kaur uses in real time. The live event will also include five giveaways for viewers to win beauty products, as well as an unique discount code that viewers can use to save money on purchases made during the session.
The live event will take place on January 21 at 6 p.m., and to participate, shoppers must first download the Purplle shopping app. The live shopping session serves as a tool to persuade consumers to download the app and increase mobile sales, as well as marking the company's first foray into live shopping, which is a rapidly increasing sales channel in India, particularly in the fashion and beauty sectors.