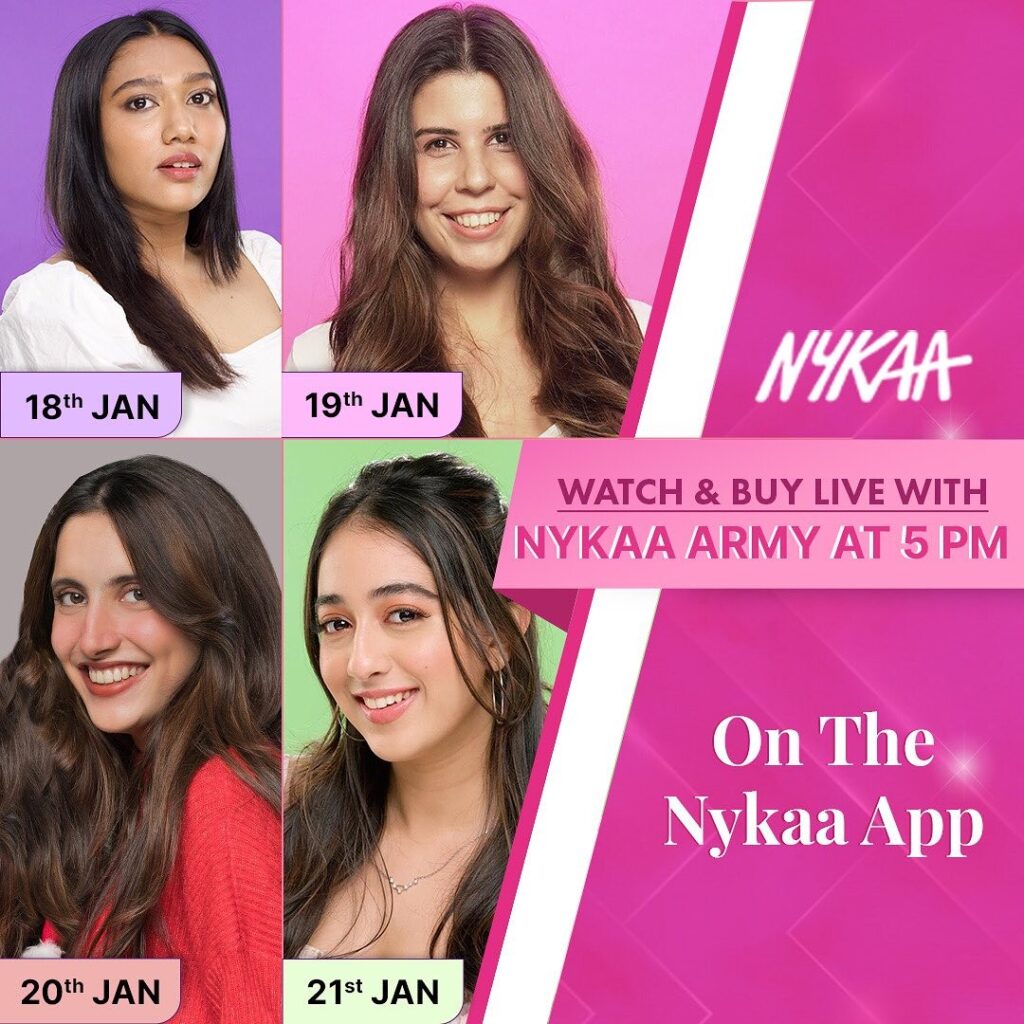 Nykaa has launched a new series of live online shopping events to allow users of its mobile app to purchase products used by influencers in real time, as the company embraces live shopping.
Nykaa stated on Facebook that the series will begin on January 18 at 5 p.m. with a tutorial by beauty influencer and Nykaa marketing executive Vaishvi Adani, with the brand's 'Nykaa Army' of influencers. Adani will show how to achieve a'subtle day glam makeup look using Nykaa's shopping app and products that can be purchased while watching the video.
Jenifer Karai Irani, a beauty influencer, will offer the 'best body care products for winter' on January 19, and Zaara Dastur will try 'popular Instagram makeup hacks' on January 20. Finally, Zoya Petiwala will demonstrate a 'fast and easy makeup look' on January 21.
Nykaa is utilising live shopping videos to increase visitors to its mobile shopping app. Customers are empowered to try new items by seeing how products function through tutorials, and harnessing the influence of online personalities allows them to use the trust they have built up with their fan bases to endorse products.